Another report from Acklins from one of the guys that returned Saturday night:
"hi vince...just got home at midnight last night. good trip. saw lots
of fish...caught enough to keep me happy and interested in returning.
clouds and winds made it tough, but we explored the whole island. best
fishing for me was in lovely bay/chesters flats, the flats (your #11
area) around atwood, the ones at jamaica cay (long hike), and delectable
bay.
saw big fish... willi caught one around 6-8 lbs, my biggest was about 6
lbs, lots of the 4s. we got chased out of the water at the big blue
hole by an 8-10 ft shark. no barracuda of any size. willi saw some
permit at atwood. willi usually takes the most and best fishing photos
on our trips...unfortunately, he lost his camera somewhere at jamaica cay.
ivels was a good choice...saw the pink flamingos near ivels. thanks for
making the arrangements."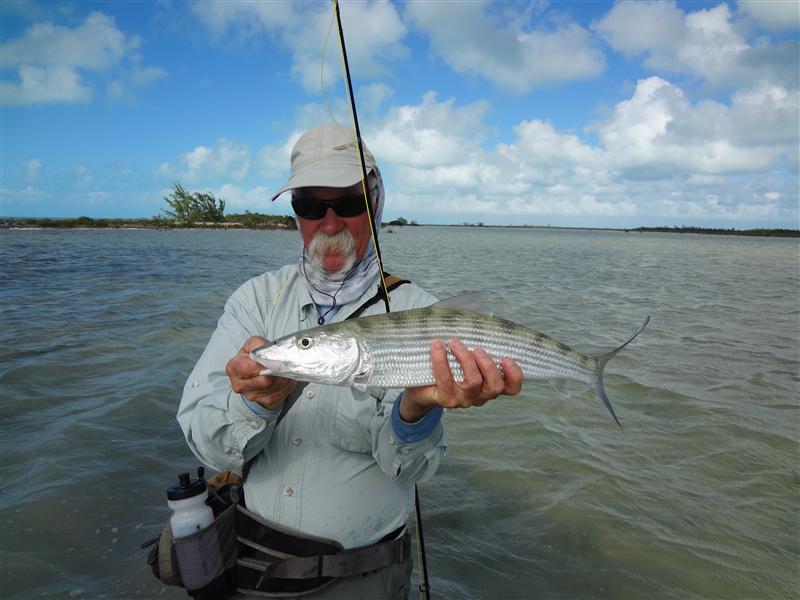 Jeff Miller