I'll put more pics up as I get to them. Still haven't fully recovered. . . .
13 yr old Nelson wth a bully. This kid is a great fly caster, as is his brother Skyler.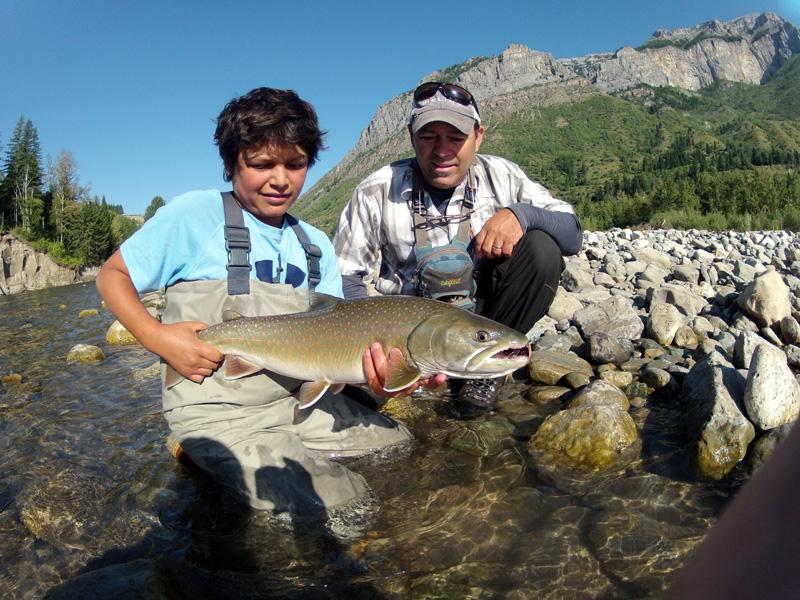 This gal was cooling down one hot afternoon.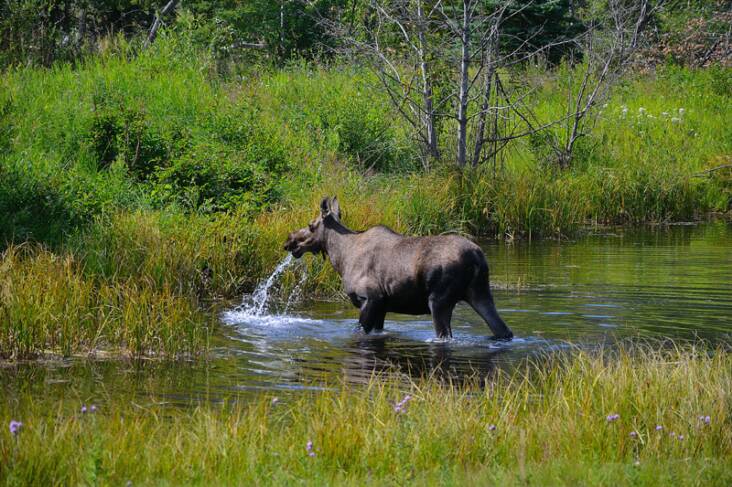 got over to fish the Oldman river-finally. It's a cool place with nice nice 'bows too.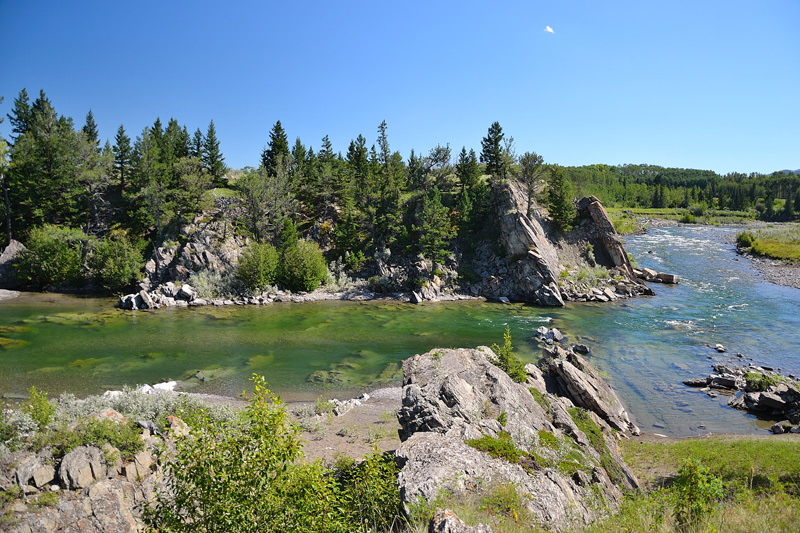 Paul into one on a remote BC stream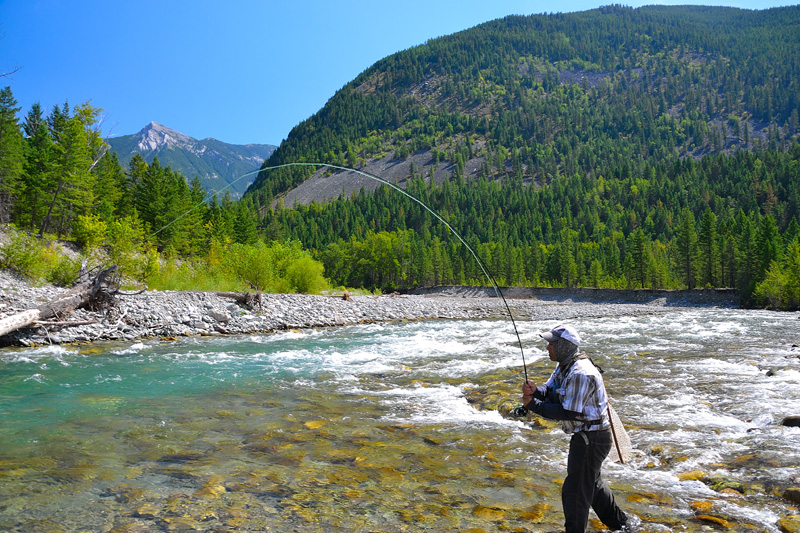 here are some more
Nice little cuttie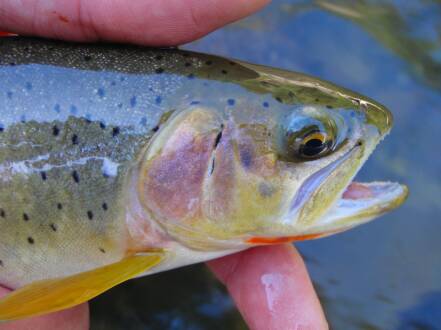 Nelson again--this time with a plump cuttie
Ben Mohan with his 30+" trophy bull