Posada Acuarela was a great place to stay with gourmet dinners we'll not soon forget. Each dinner consisted of four courses. The first was usually fish ceviche made of fresh Tuna wahoo or snapper, or a delicious soup. Next was the pasta dish. Third course was usually fresh fish, wonderfully prepared by Angelo or Mimo, our Italian chefs. Finally was dessert, usually a flan or light pie. The dinners were one of the highlights of the trip.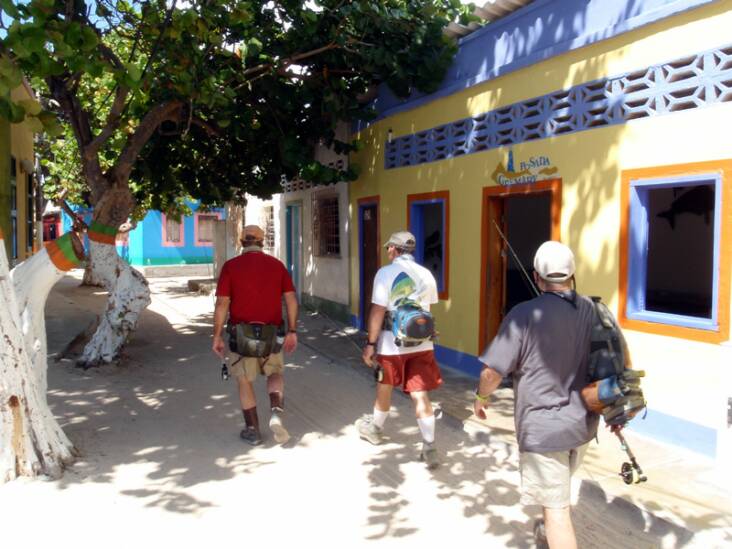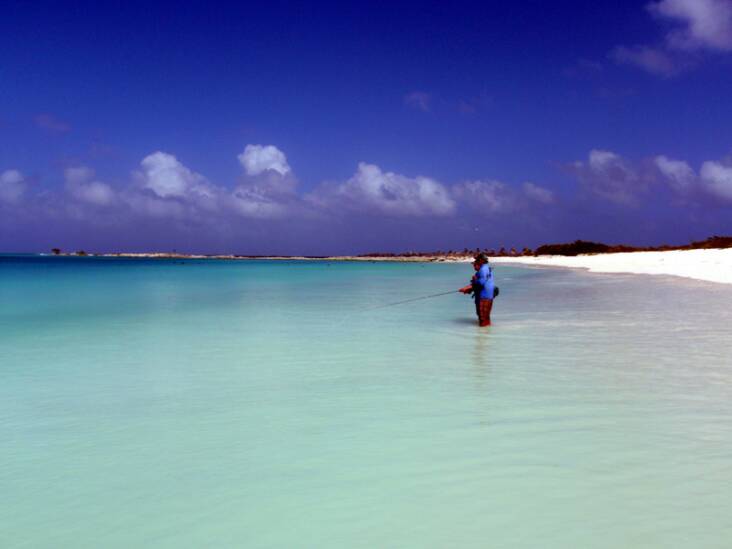 Los Roques is a small, quaint island that is Very safe. And flying into to Caracas is not an issue. You actually fly to la Guaria which is far outside of Caracas.
We had good guides and very seaworthy pangas, custom made for Sightcast, the outfitter on Los Roques. The manager of Sightcast, Ramon, lives on Los Roques and is there every day to ensure everything runs smoothly. Sightcast gets very high marks from me, and they handled everything seamlessly.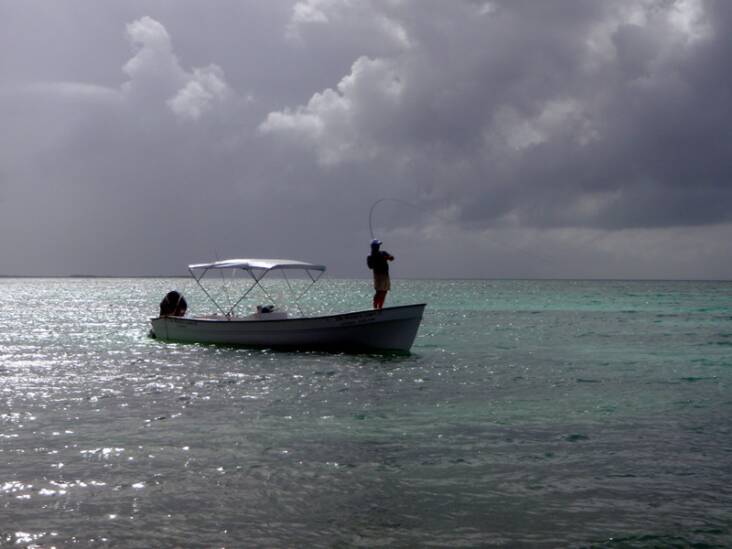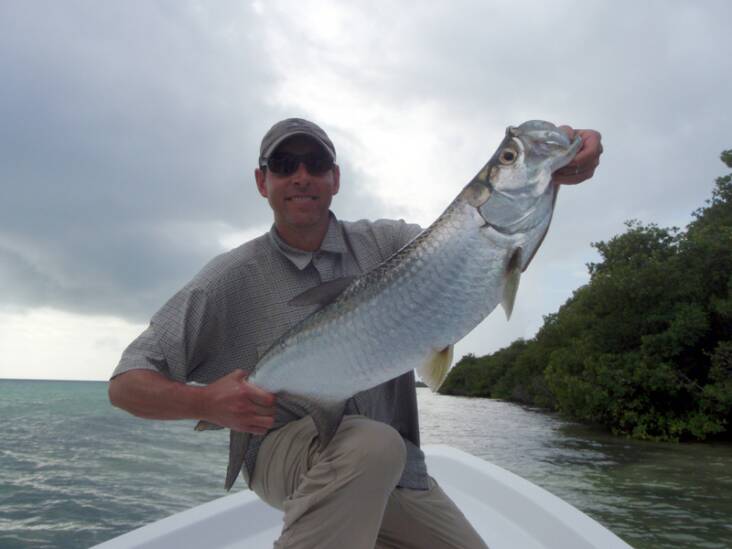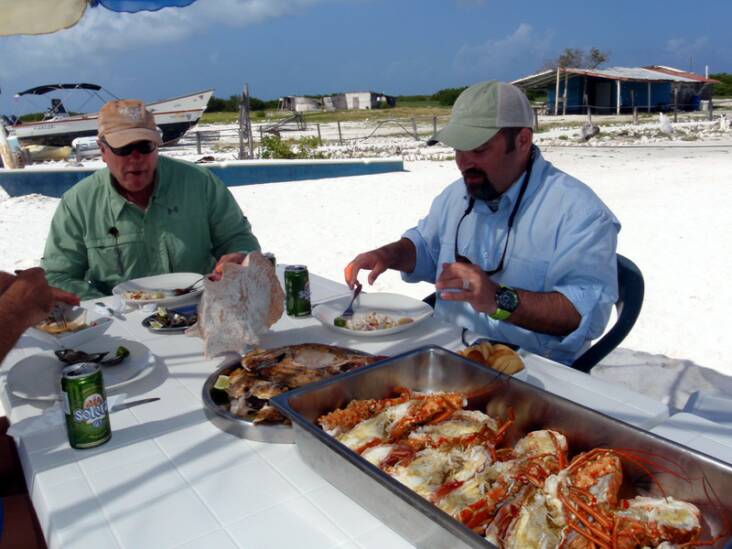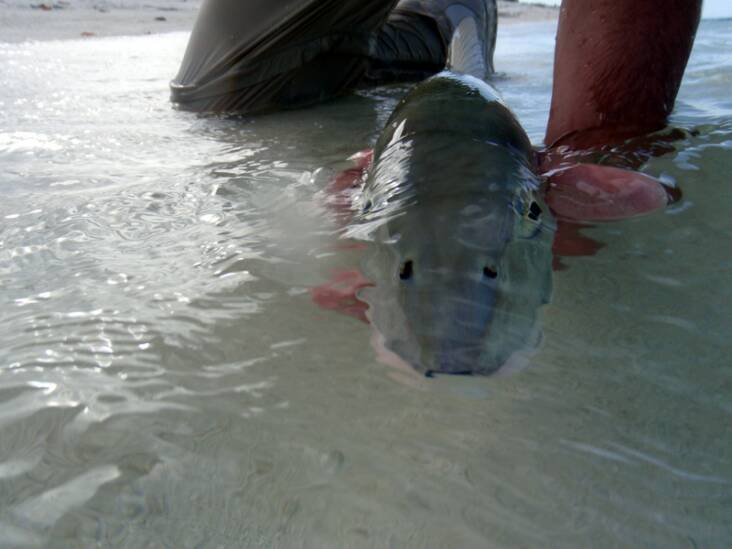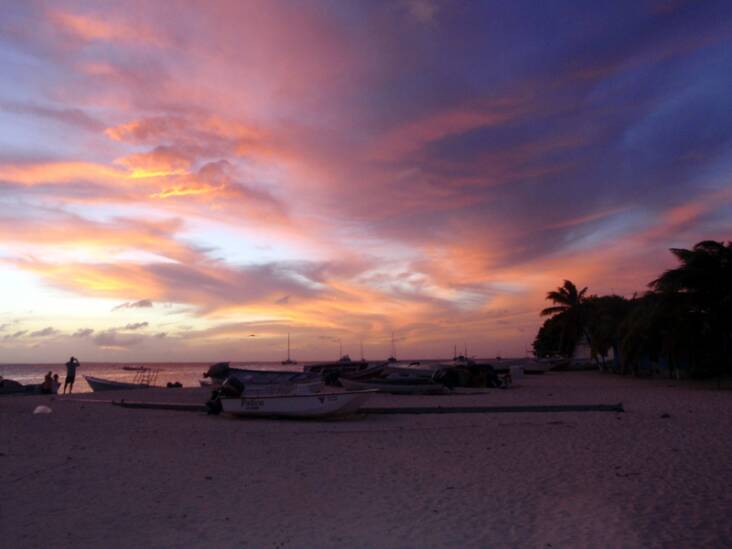 I will miss evening dinners at Acuarela with Mike, Rod and Steve, the beautiful Pancake flats where we looked for tailing bones, walking along gorgeous beaches where bones ate on the surface, and hunting tarpon in the lagoons. But we'll return next year for another wintertime adventure