Henry, I think I have heard that song! I'll look for it to.
I did get some good fish along the atlantic beaches, and spent time on some atlantic side flats.
Did catch an almaco jack--a first for me. My 6 year old son also got one on the spinning rod on his own. Apparently they are loners.
Got some other nice jacks up to 4-5 lbs--nothing huge.
Was messing around with my kids' spinning rod looking for snapper for dinner, and jumped a 100lb tarpon. Got 4-5 jumps out of him before the line broke. First and only tarpon I've ever seen on Eleuthera.
Almaco jack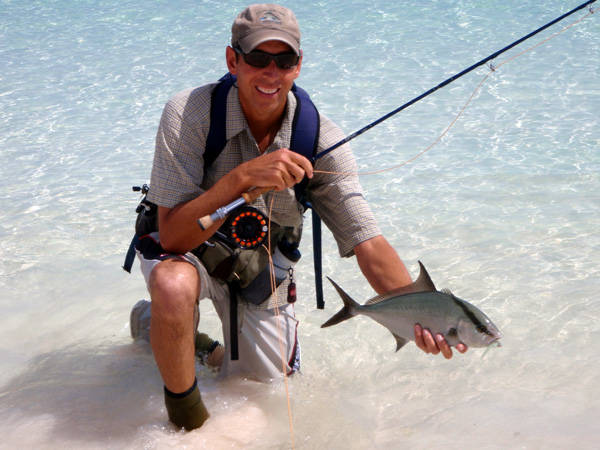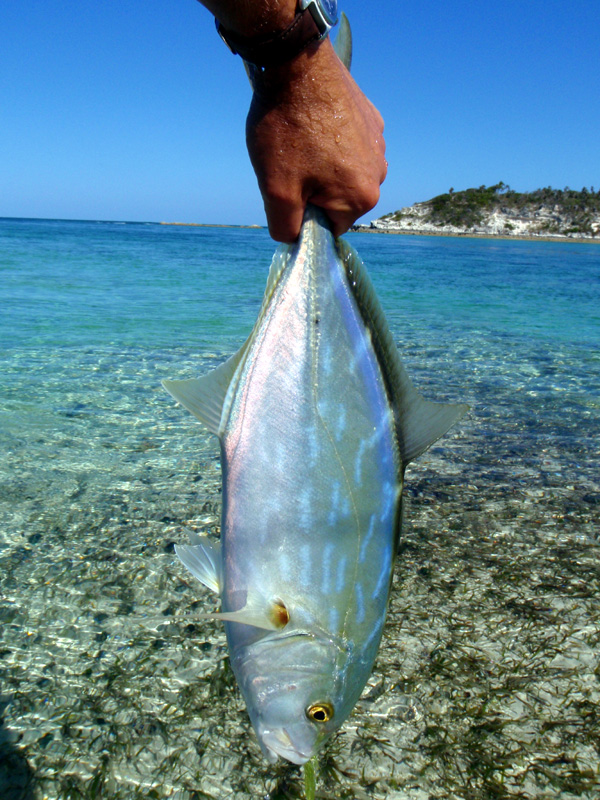 buddy Jerry Hustak