Just thought I'd give you you guys a sneak peek at what I have about ten minutes from my house. It's not the country & it's not beautiful. But it has plenty of these beautiful Golden Bones
I have been out from work due to a knee injury and finally have a bit of time to post. The bad part is I can't fish now
Anyhow I hope you guys enjoy some of the fish pics.
The pics are a bit old but nonetheless they are fish pics, which everyone seems to enjoy looking at...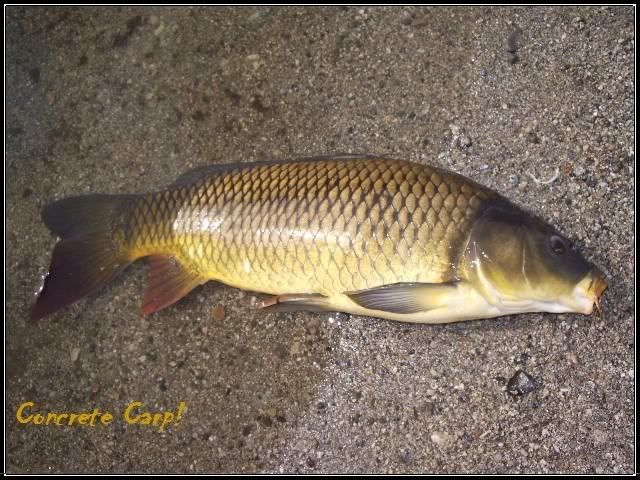 Up close and personal!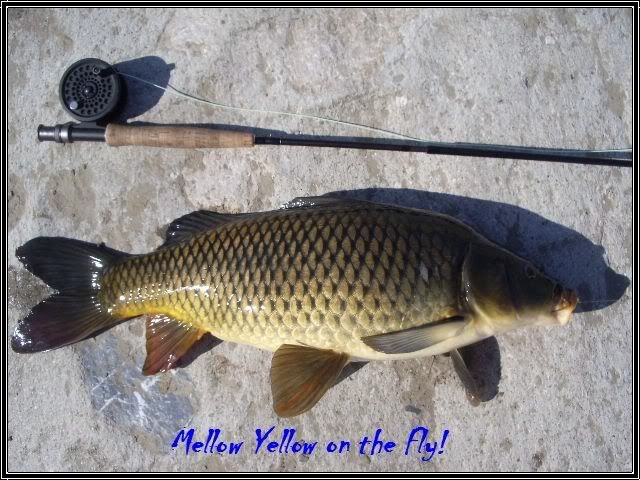 This is my personal best from the Concrete River.
Huge monsters live in this river and there have been times where I can't stop the fish and they just break me off.
If some of you guys never caught a Carp on a Fly, you need to try. Monster fish who tug and tug and are not as easy to catch as trout. They are some of the spookiest fish I have come across. They have great eye site and can feel your foot steps as you walk along the banks. Try your fly fishing skills at some of these Golden Bones
You'll be glad you did.
As my buddy would say, Laugh & Enjoy,
Benny