I was thinking about what juro said about Bluefish and squid patterns. Most of the patterns I was tying were fairly complex, and too nice to sacrifice to the bluefish.
So I made this one, its 100% synthetic. Its an easy tie with fairly cheap materials (the eyes can be costly but there are HUGE doll eyes I'm going to try too) so the bluefish are welcome to it.
The only tricky part are the eyes - I find that by using two strands of 50# mono I can kind of get them to balance the eye better, and hopefully the size and density of the eye will create some solid vibrations.
The other trick is I tie the mantle with Super Hair "Groceries" Style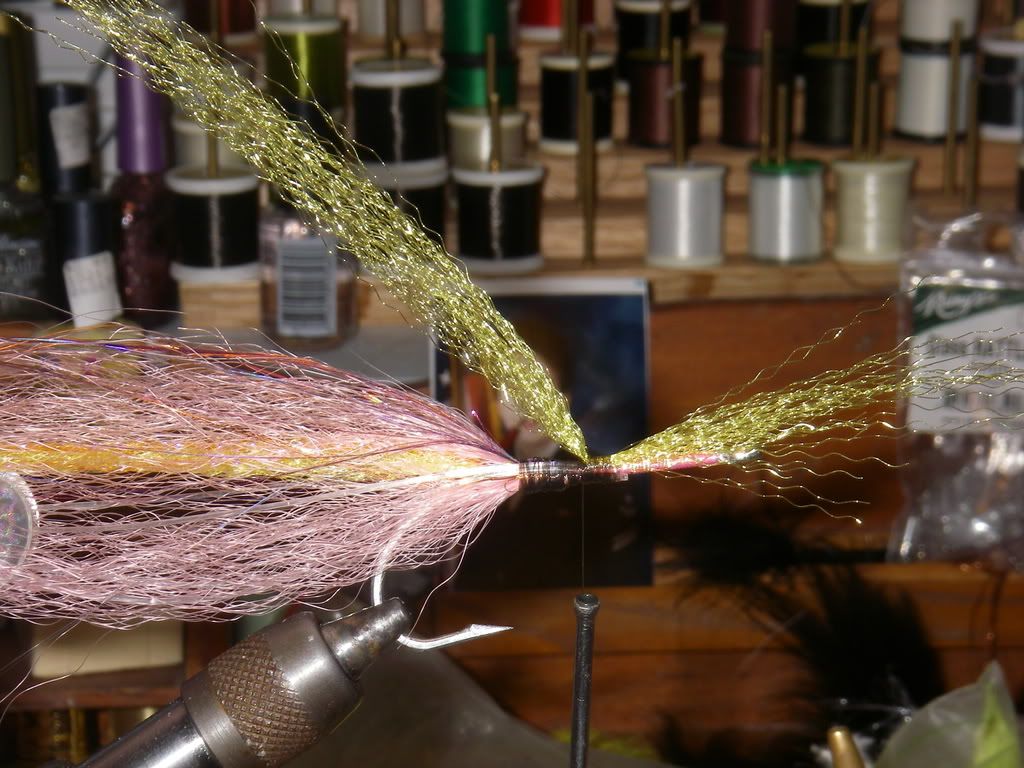 Basically tie it in and stand it up with some thread wraps behind it, then fold back the rest and flare it around the thread wraps to create a viel. This allows you to use less material and hopefully to allow these materials to vibrate in the water. Haven't tried it yet but looks like a winner and I'll probably tie a few baitfish patterns this way.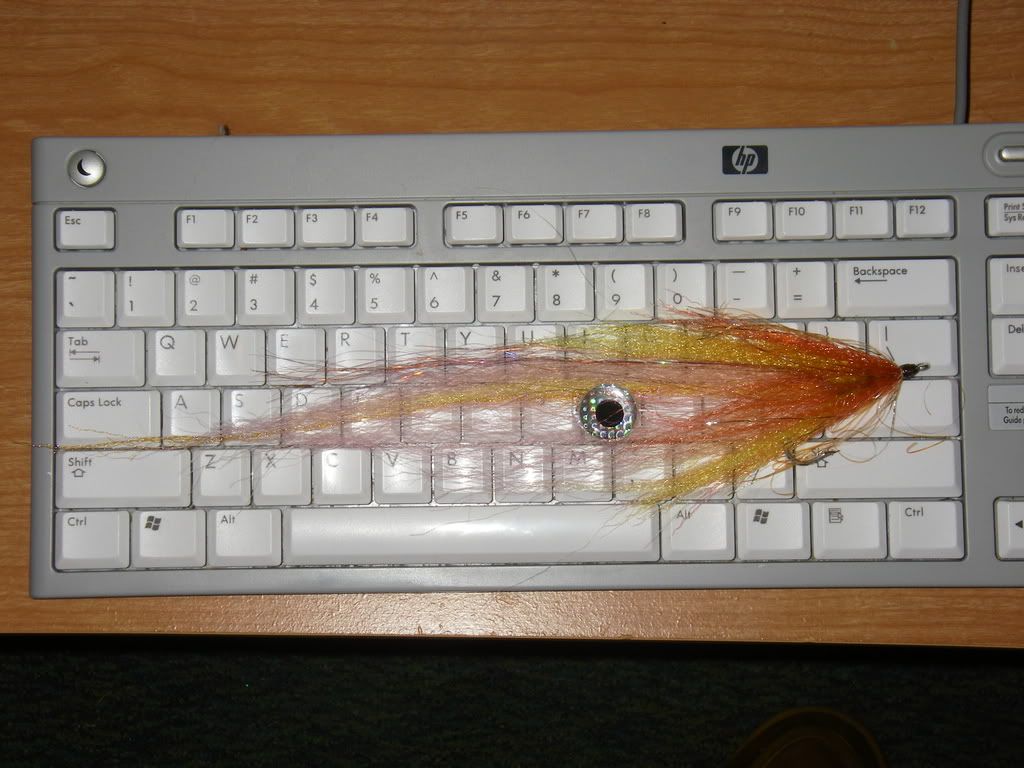 I like that this may have a good deal of vibration - so it may be loud to a fish's lateral line, but keep it sparce so it looks more natural...
In the words of Captain McCallister: "Arrrrggh I don't know what I'm doing..."