Got a bunch of info here before my trip, and wanted to report how I did. Heres the beach down by Tulum.
Was in the area for a week. fished w/ pesca maya on Ascension Bay friday mar. 28, first time really fishing for bones. Wind and clouds made finding them tough but we landed 2 and lost 3-4 more to the dreaded trout strike. the first pic, to the left of the twig sticking up, you can see 2-3 tails.
hit the shallow reef on the way back to blind cast clousers and get my fiance into some fish, got a few jacks.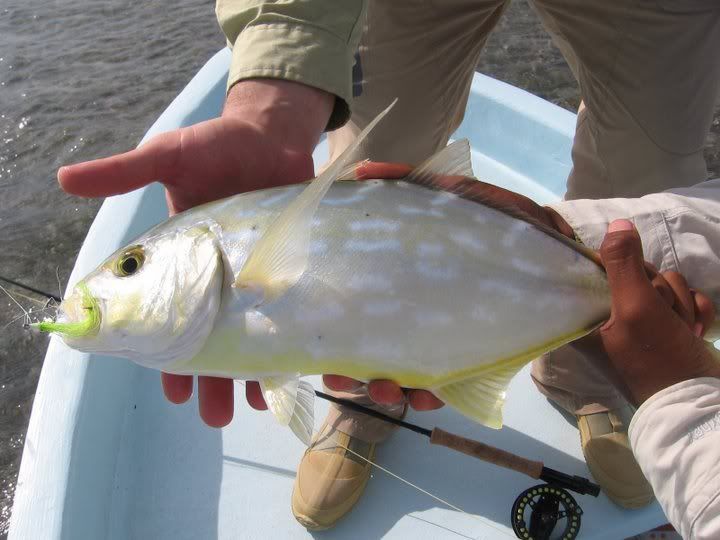 The next day, we rented car in PDC and drove to Tulum area, checked out ruins. Then to Boca Paila lagoon for me to fish and the lady to lay in the sun. as I tied my fly on, it started pouring rain. Lady was having none of it, so back in the car and drove south 10/15 mins south to get past the edge of the storm. stopped at a fishy lookin rocky point break and got a bunch of 2-3lb Blue runner(?) right in the surf. Sun had popped back out and it was beautiful. Didnt get to fish long but it was fun.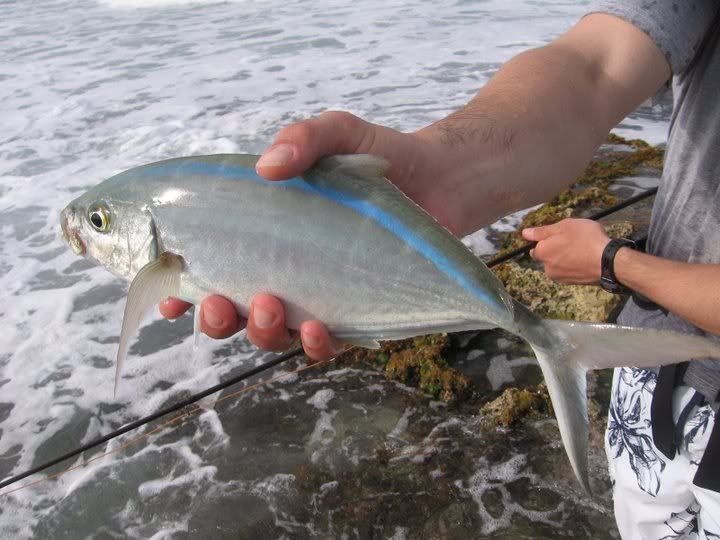 Then the last 4 days, stayed at Wyndham Azteca in Playacar. Most days I would get up and fish early, then poke around some mid day and/or before sundown. Mostly blindcasting from these giant sandbags they have everywhere in Playacar, apparently for erosion? They were decent fishing platforms when other people werent swimming/standing around them. Managed a bunch of jacks(including one crevalle that went about 7-8lbs), some ladyfish, small snapper, a few quick bite-offs I assume were cudas, one fish that looked to be a spanish mack, and even 5 little permit-lookin palometa, all caught blindcasting clousers. A guy fishing shrimp for bait right next to me one evening landed a beauty, 10-12lb permit. Basically there are fish all over the place. I read alot about people getting hassled for fishing on the beach. This may be the case elsewhere, but down in Playacar, I fished each day right from the beach at the resort, sometimes early or late in the day and sometimes mid day, and never had any problems. Great trip, great area to fish and easy to do it yourself if you arent dead set on bones and permit.
Thought this was a permit but now think its prob a palometa: