Just back from the Bay. Had a fantastic week down there. Really nice skinny water bonefishing. The first time I have really experienced big numbers of tailing bones in ankle deep water. They really test your casting out. The three first time bonefishermen had 30 bones between them on their first days fishing so there is something for everyone.
Spent a fair amount of time chasing Permit as well. We saw about 20 permit for the week and I had 3 good shots for 1 eat. Fish ranged between 10-30lb. Felt the weight of the fish, guide called it 18, only for the hook not to stick. Cried for the next half hour. There were plenty of guys landing Permit with Glen and Tom form the states having a double hook up. You really had to be dedicated and ignore everything else on offer. The guides love to hunt them and next time I go back I will spend the majority of the time looking for them.
Plenty of Jacks, cuda, tarpon and some sight fishing for snook and triple tail *along the beaches kept things interesting.
Will organise another trip for May/June when the Mahi Mahi and sails are about and also include a camp out at Espirto Bay where the Permit numbers are meant to be higher still. If anyone is interested prices are around $US2000 for the week. PM me for details.
Mark and a nice beach bonefish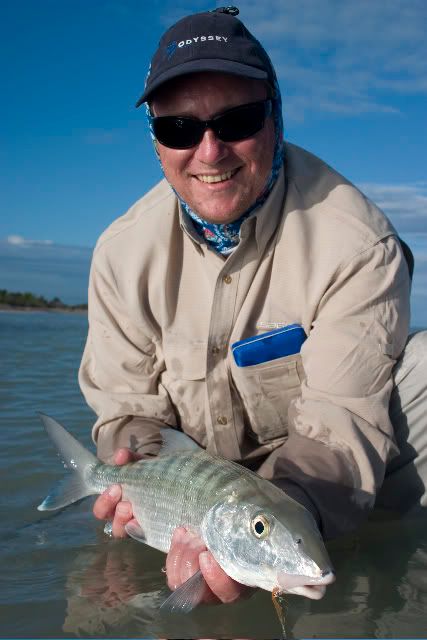 Permit hunt
Crabs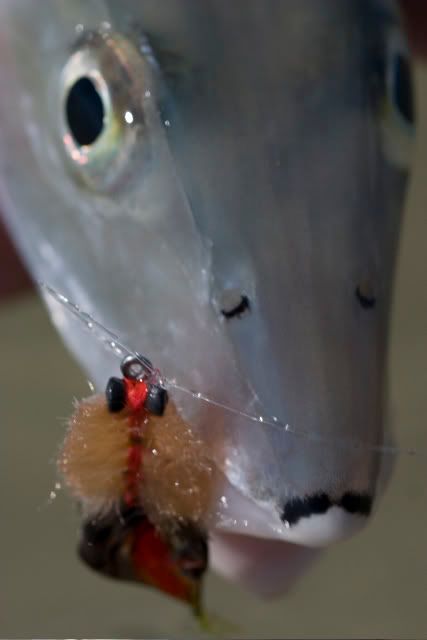 Beach Snook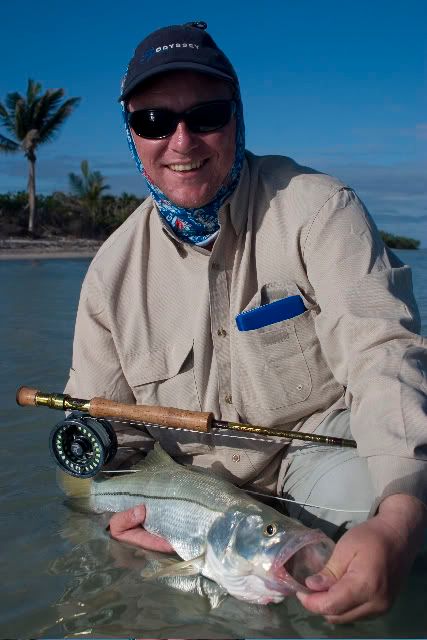 Mark fishing in his underwear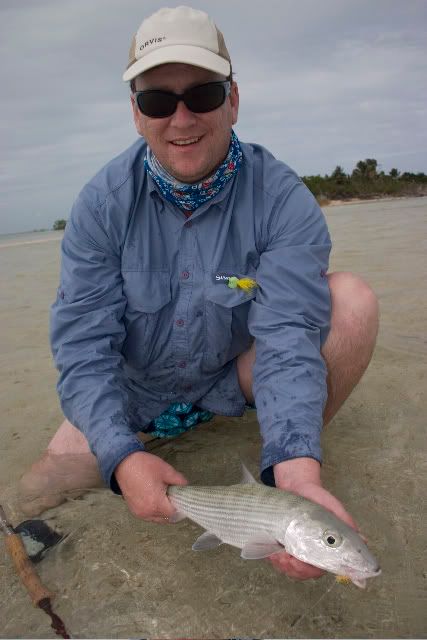 Flats