I had Sean Juan down for the weekend to do some double-dipping: stripers on Saturday, and pike on Sunday. The pike report will be posted in the warmwater forum.
We arrived at the mouth of the Housatonic River just as the tide was starting to come in. I generally do much better in this area on an outgoing tide, but I thought it would be a good idea to give Sean a lay of the land. We paddled about and fished some likely looking areas, but didn't get even a whiff of a fish. We didnt' see anyone else doing anything either, but the company was good and we were entertained by a delerious mussel dragger.
At mid afternoon,
two minutes after the tide began to ebb
, we were into fish. They started small, and we started to bar hop with the kayaks to find larger fish. We never found anything large, but did get a few just short of legal size. Even when throwing large flies with fast sinking lines, the schoolies just ate them up.
A fish that hit one of Sean's huge flies: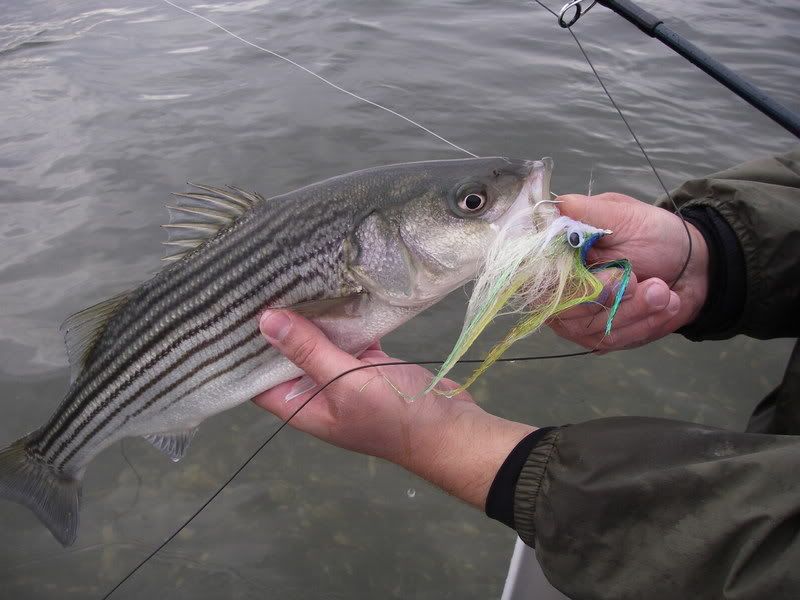 As the afternoon wore on and evening approached, the fish started to get a tiny bit bigger. Here's a fish that hit a small squid fly: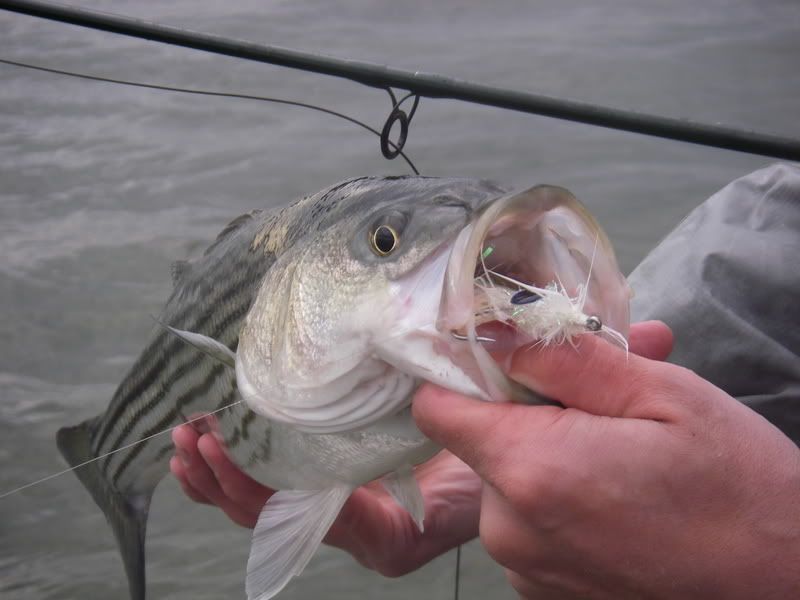 The kayaks really helped us be able to follow the fish from bar to bar.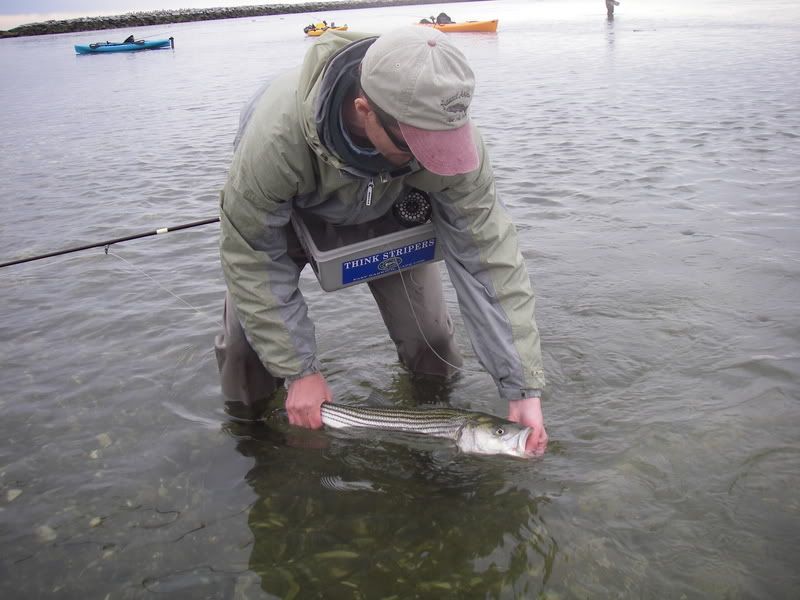 At dark, the fishing stopped very abruptly, probably because it coincided with slack tide. It was a long 12 hour day on the water, but it was very entertaining from both a fishing and comaraderie standpoint.