Hi guys, it's been quite some time since I have posted some info on my flyfishing ventures.
I took a few days off from work and headed up to the Kings River, it's about 3 hours north of Los Angeles. The trip was my birthday present to myself. I won't bore you guys with all the details and I'll just supply you with some photos from my weekend. Enjoy the photos guys.
This is one of the fish from the Kings River C&R section. I think it has some really nice colors to it.
More color variations of the Kings River.
Bottom line is, I had a great Birthday weekend filled with lots of beautiful trout.
That's me hooked up to a nicer sized fish.
And this what the trout looked like.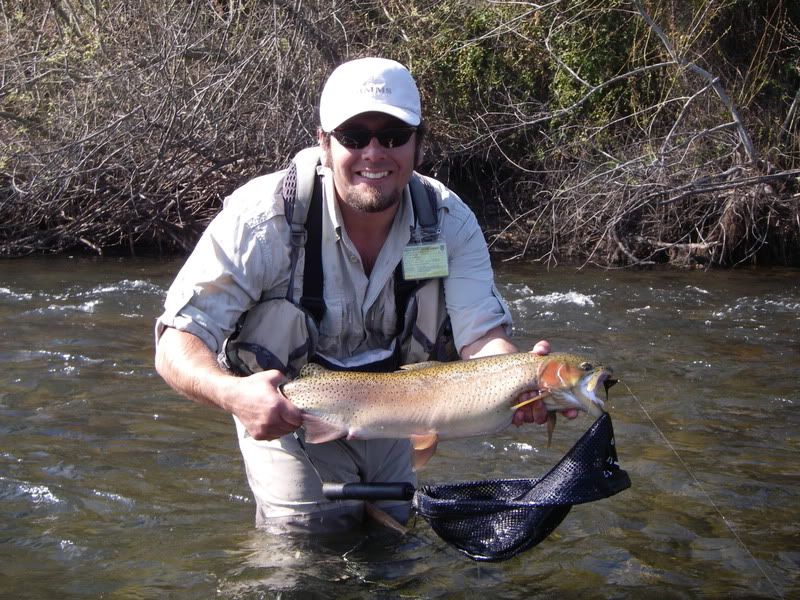 Here he is going back into the river to play with some lucky angler on another day.
Hope you guys enjoy the photos and report from the Kings River.