This is an Office Depot computer desk that has gone through a life changing event. I have one area in my home where I have a large tying desk and a lot of storage space, but I had wanted another, smaller area in the room where I relax some of the time. My TV is there, so I can watch and listen as I tie, and I can also have CDs running to guide me through tying procedures.
I hadn't found what I wanted until this last weekend. I went to Office Depot after a friend mentioned they had a few small desks. When I got there, the desks weren't what I wanted, but then, I saw this computer desk with three levels of storage and casters. It was exactly what I desired! I talked them into putting it together and carried it home. As you can see below, it worked better than I could have dreamed. The desk costs around $65.00. I may by another for my office.
Also, I live by myself so I can do whatever I want throughtout the house. This desk stays in place in the except when I roll it out of the way for a while or when the cleaning ladies are in. It has worked tremendously for me and at a relatively small cost.
Picutres below: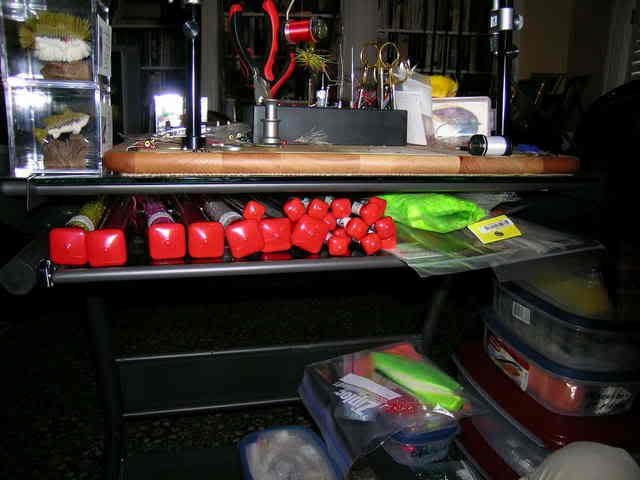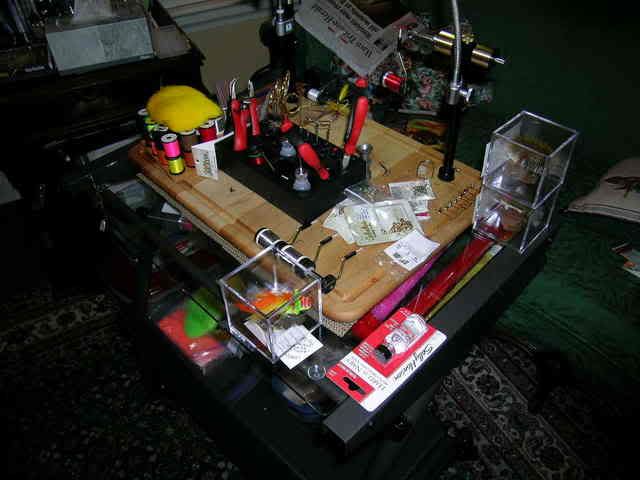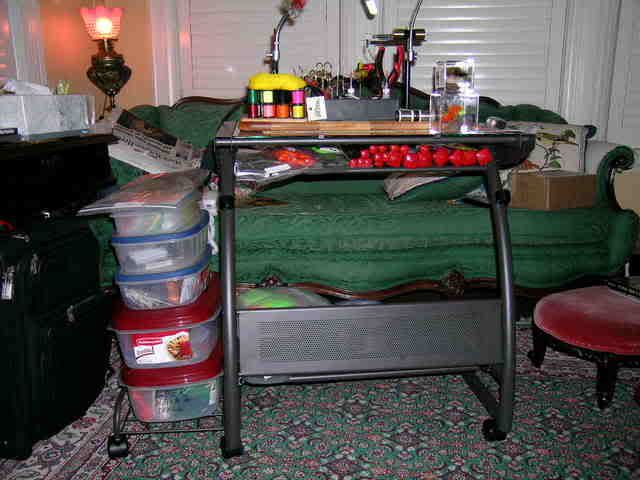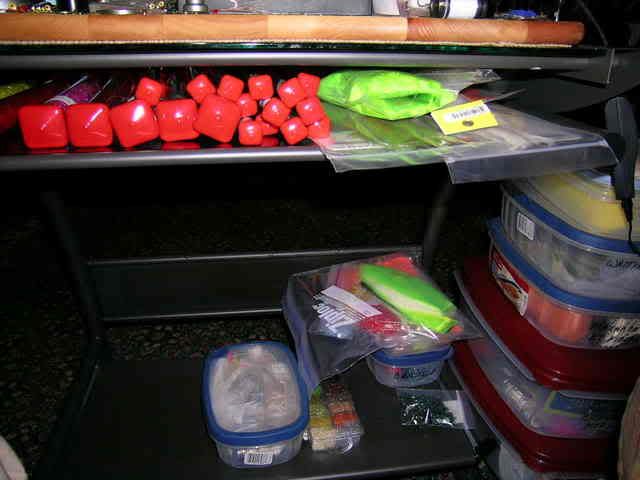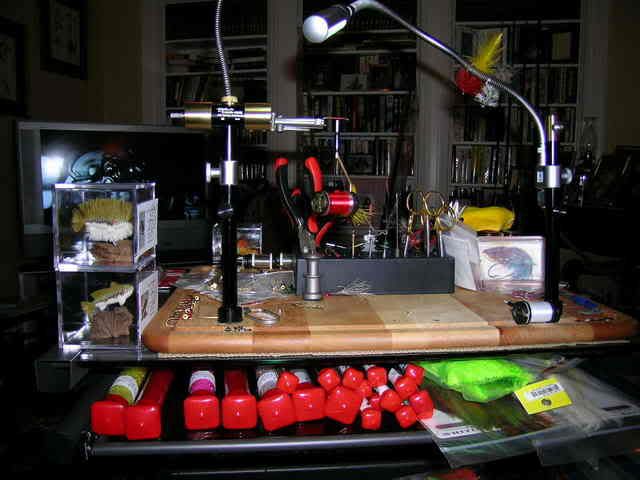 What do you think?
Ray