Launched at Malibu Beach at 5PM with about 3 Hr left before dead low. Into fish/ Peanut bunker in 3min! Nice But Short Lived. Then Did the Harbor cruise searching for more. This time of year I prefer to look for the big score on after work trips and not fish structure. The search paid off big time, Birds Blues and Bass! Fish everywhere, Bass Busting the surface with real shoulders.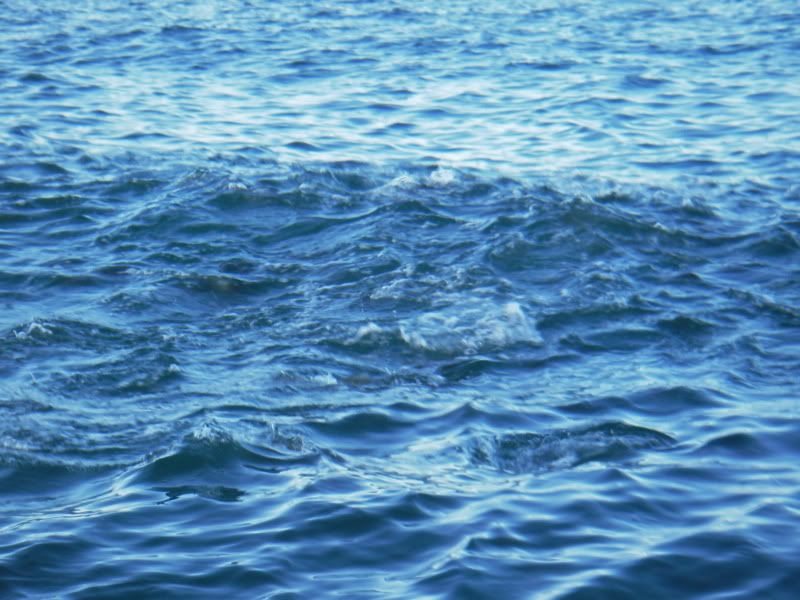 The fish were really keyed on bait and picky. Took the photo of my buddies his first but after that we were doubled up most of the time. Fishing with guys who look like this is tough. They tend to scare the fish away just out of Fly casting distance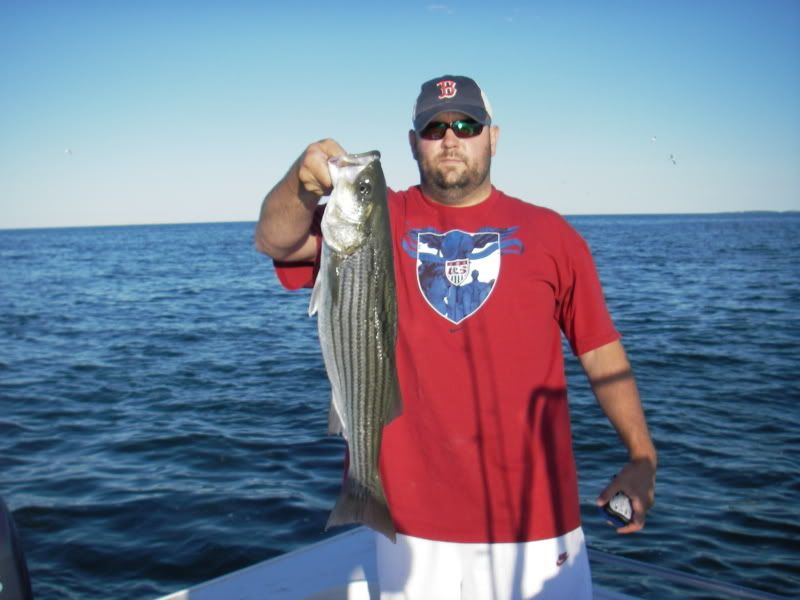 I use 44lb Floro when the blues are around instead of wire leaders. Did not work out for me this time. Lost a Ton of flies! I had some barracuda leaders on the boat for this use but of course when I needed them they?. No Bass for me, Buddy caught a couple of Bass (No Keepers) and a Ton of blues. Fish finder was lit up showing Big fish all over the bottom. I usually out fish the spin guys in this situation because I think I can work the bottom more effectively with a fly.
I caught a Ton of blues but could not get to the Bass due to equipment problems.
My go to rig is a 9Wght with 350 Grain Streamer express line. For Habba Peanuts I like Heavy CHAR\White Closuers with Red eyes. I also have a 9 Wght with in intermediate as well with a like patterned deceiver for shallow water. We were in 15-30ft of water so my intermediate could not get me down fast enough to beat the blues.
My 350 gr started really dogging it. Iím thinking is it me? Then I notice the serrations all over the line. Looks like my Orange running line was nibbled on by a rat blue or 2! The line had served me well. While looking for a spool to store it on I came up with a Teeny TWWS-325 that for some reason I had used and stored away. Donít remember what the issue was. It is a warm water line. I would like to get through the end of the season with it. But if it doesnít perform it will be replaced immediately.
I tied up a few leaders with a wire using Wally mart south Bend 18lb Leaders, Cut off Swivel Tied on 3ft 20LB Mono on one end and left snap on the other. They are pretty thin. Only issue is the snap. In the habba should not be an issue. Found some Cortland Toothy critter to use elsewhere that should have been on the boat.
Left the boat on the truck and planed to head back out Sunday 3AM-8AM but ended up staying up late and working on my tuna rod sat night. That will be the subject of another post!
Will be out after work this week and Post another report
Tight Lines
Mike