Fished the Incoming 4AM-9:30AM. Not allot of fish caught, and no big fish caught but a Satisfying Trip Non the less. I have never had a spectacular day on this river but it is one of my favorite places to fish. The various types of structure there is what I like about it. We started before Sun up. First Stop was to fish the Power Plants. These lighted areas always hold fish before sun up. This AM was no exception with Fish busting bait. Was tearing the bass up, I was driving the boat and Harassing my newbie budy about not being able to hook up. I think it was the " Na Na Na Na Na Trout Boy can't catch me " taunt that finally turned it on.
He Landed His First Striper Ever!
From there it was onto an unusual spot where a pond empties into the river. There was tonof Bait little ¼"jumping out of the water and Bass lying around like Cord wood. A couple was caught but the fish were picky and Lazy. Quite a sight.
From there it was across from the shipyard, a couple fish but the sun was a bit high and we were losing the tide. Went to Pepperell Cove at High tide. Drifted around and caught a few. The newbie now was showing us how it was done now. Using his secret fly striped slowly along the flats.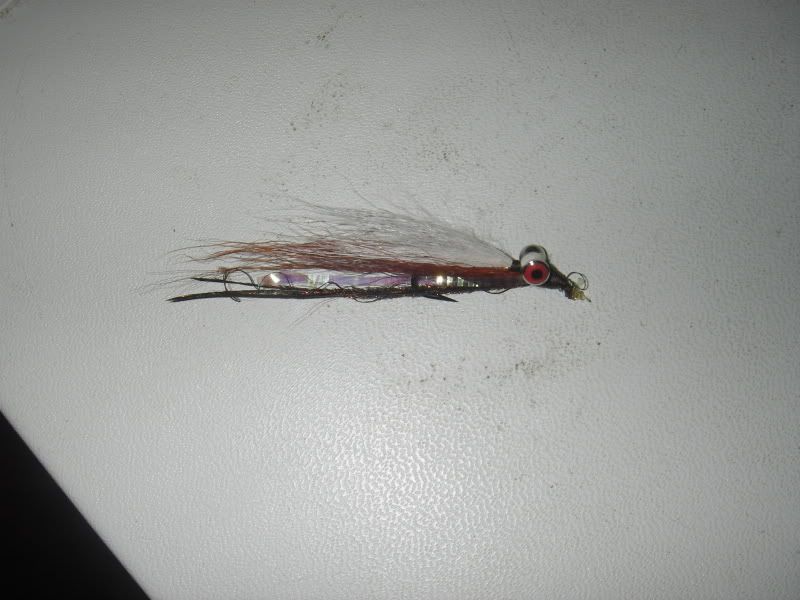 By this time it was High slack tide and time to Pack it in.
Hit one more spot but it was over.
Plan on getting out this week after work, looks like things are heating up. The Essex River has had allot of press lately. Tough to get to though. Anyone know a ramp close to there?