I've got two bamboo rods that I fish and both are big wts. An ovris shooting star, 8wt., it's a beast, but fun. You can usaully find them kicking around for a few hundred.
The second is a custom rod a friend made for me, a 7'2" 7wt., really for landlocked salmon, so far it's only saltwater experience has been in maine for stripers.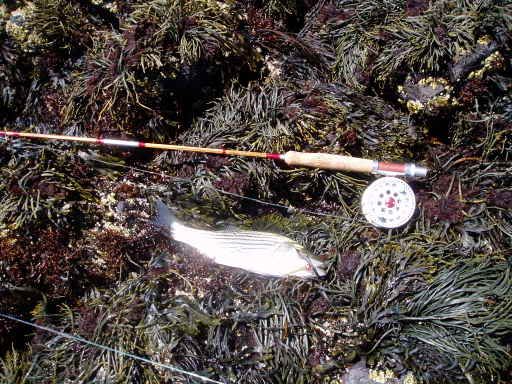 I just caught a 13" perch on it this morning...It might get to go out for gar with rope flies later today. I'm on vacation in the finger lakes for a few weeks right now.
There you have it, my 2 cents....
S