New comers to the sport are having a blast this year.
André Marceau on his first day ... a nice male in the run off Glass Pool, ... a good thing he borrowed my stuuf, ... 'cause it is certain that his wouldn't have had enough backing.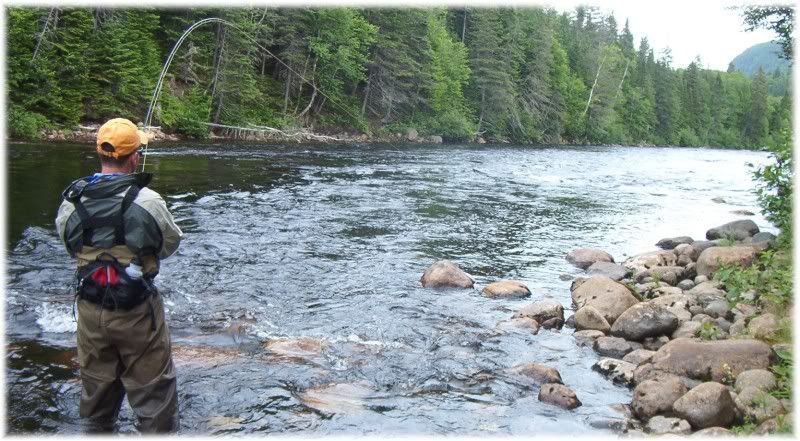 90 minutes later and a very healthy (and quite angry) salmon was released.
Congratulation Andréon a fine FIRST ever
Salmo salar