Very windy and cold today!!!!!
We explored a few pools on the St-Jean and York rivers....
My Spey casting was fun.....but, Man !! I need a Teacher!!!
I was, however, able to cover the pools and I am happy NO ONE WAS COUNTING POINTS FOR PRESENTATION!!!!!
No fish on the St-Jean today..... but, one big smile and a hook up on the York for only a few minutes. Fly: Magog Smelt Single NO 2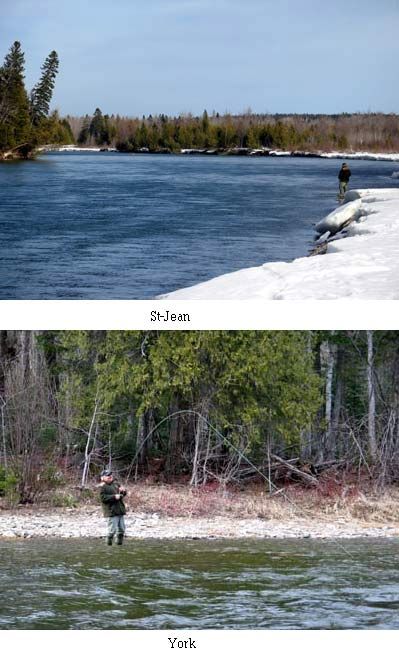 Gees!! Gary....Why am I always on the wrong side!!
A..