This one is an experiment that looks promising.
Hook: #2-10 3XL- 1XH, Orvis #1526 size 6, used here.
Thread: black 6/0
Body & Rib: Silver 2 stranded metallic floss, tied in at the eye and wound flat back to the bend then twist the 2 strands into 1 tight strand and wind back to the eye.
Wing: white bucktail topped by yellowbucktail then topped by olive bucktail. Equal amounts of white & yellow bucktail are used and the amount of olive bucktail is ~ 1 1/2 to 2 times the amount of white bucktail used.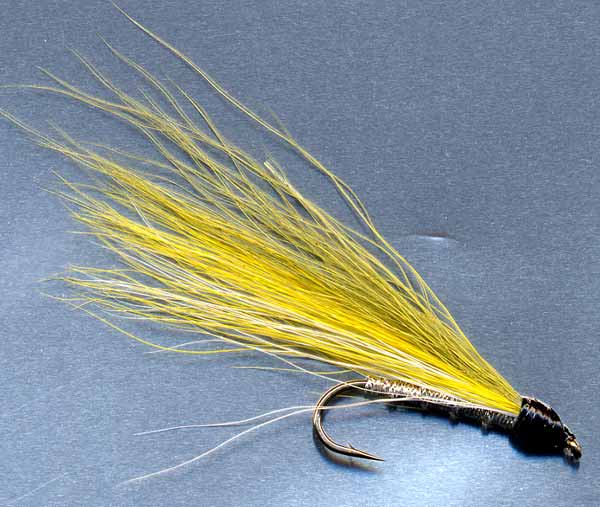 Unfortunately the white bucktail doesn't show well in the picture.