Ive been experimenting with the deceptively simple looking bug below, and fund that I have minimal repeatability in tying in rubber legs. Does anyone have suggestions on tying them in? I've tried square knots ala a Merkin, and cris crossed thread wraps but haven't gotten consistency from either. This is a good copy but most don't look this way.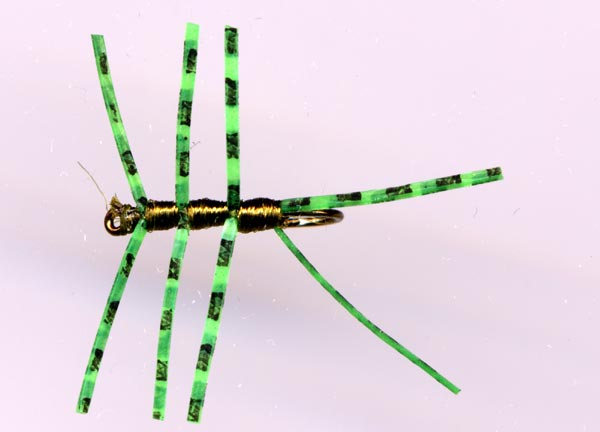 Hook: #10 2xl, 2xh Mustad R72 here.
Thread: olive
Tail & legs: green spinner bait skirt material
Body: olive rug yarn, chenile or dubbing, black with white legs & tail also works well
This pattern has been very good on the local panfish & crappy population. Its a copy of a fly I picked up on a business trip but can't remember the name of.