The basic notion has evolved to better suit my eye... and, hopefully, the intended Striped target...
das SurfCandy style has always been fun to make and a good bet onthewater...
Things change and things stay the same...
'Same basic idea but here is the earlier VS current portrait...
'Phood 4 thought... prepared with and encapsulated in BUG-BOND...
All a bit long but that allows me to trim them back as dictated by the Phinicky Phocus Group...
Here is a phull bodied phlashy sided AcrylicCandy 5.0 on a #1 Mustad Big Game Light...

'trying for a quasi phire opal sided effect...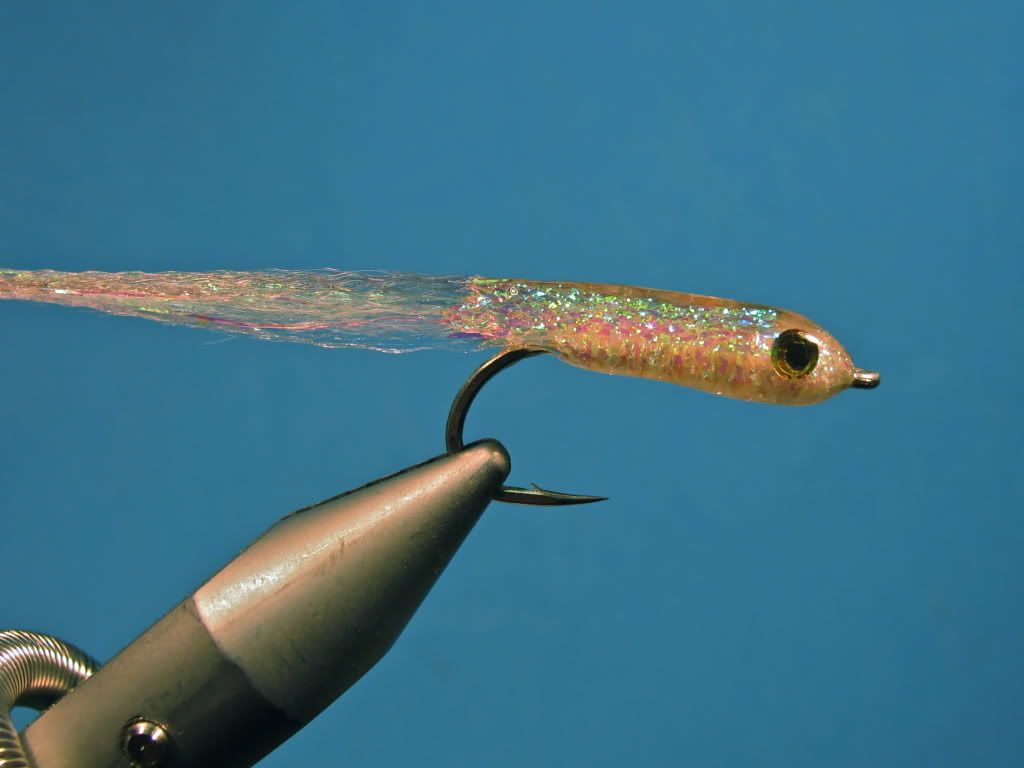 old version 5.0 and new 6.0... 'Phamily Photo...
old...
new... #6 Mustad Signature Series Shrimp Hook... Super Hair w/ Flash...
Darwin might appreciate this scheme...?!