Fly Contest
The North Country Angler is pleased to announce the Second Annual Pink Fly Contest.
The rules are simple. You simply tie a fly, of any type, using pink as the primary color. You send your creation to a participating fly shop along with a five dollar check made out to Casting for Recovery; yes, we will also except cash. The flies will be judged by a distinguished panel of judges. The winners will win valuable prizes most notably a Ross Rhythm "Reel in the Cure" Fly reel. The reel is pink, of course, and is number 38 of a limited addition of 100. It is a size 1 for 2 to 4 weight lines. Second prize will be a Temple Fork Outfitters Casting for Recovery fly rod. The winner will have their choice of either a eight and a half foot five weight or a nine foot eight weight. Both rods are four piece.
You need not be an expert tier in order to enter a fly. The important thing is to enter and contribute to a great program. Those who enter have the option of donating their flies to Casting for Recovery or have them returned. Should you wish to have your fly returned please enclose a self addressed envelope with the correct postage. Flies will be judged on originality and the best use of pink.
All of the flies entered will be displayed at the New Hampshire Fly Fishing Show in Pelham. All flies must be received by February 29th.
Last year we were able to raise nearly fifth-teen hundred dollars for Casting for Recovery.
Send Entry's Here: With Check for $5 for each entry
Mountain Road Fly
PO Box 57
Raymond NH 03077
North Country Angler Mountain Road Fly Shop
P.O. Box 1901 68 Mountain Road
2888 White Mountain Hwy. Raymond, NH 03077
North Conway, NH 03860 603-895-3500
603-356-6000
Eldredge Brothers Fly Shop
1480 U S Route One
P. O. Box 69
Cape Neddick, Maine 03902
207-363-9269
Mountain Road Fly
PO Box 57
Raymond NH 03077
Please enter early and often, CFR is a great cause. See you in Pelham, if not sooner.
Time to get to the bench for a good cause. Here are last years winners to help get the creative juices going.
Don't worry if you are a expert fly tyer , be creative and have some fun with this.
Rick Estes of Ossipee, NH
Here is the winning fly 'Auntie M'
George Skilogianis of Manchester, NH
Here is the 2nd place fly 'Sister Joe'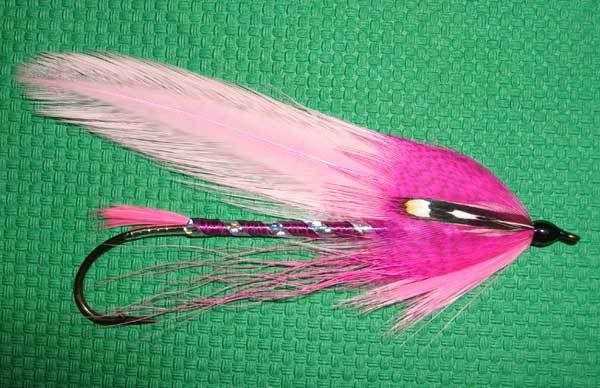 __________________
Everyone is more or less mad on one point.
Rudyard Kipling