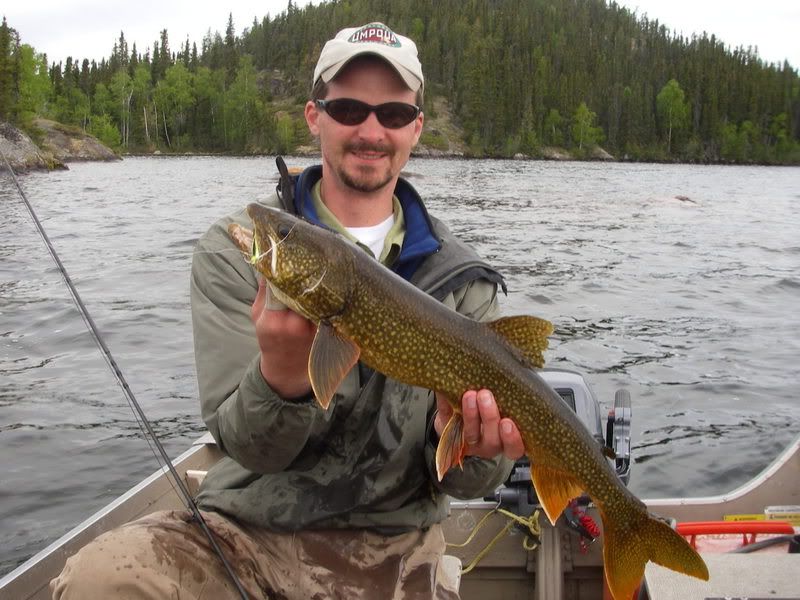 During the two bluebird days, we were able to sight fish to some big pike in a large bay. Up until this point the fish had been holding to a pattern that was more typical of smallmouth bass (rocks in 5 to 12 feet of water), but this bay was a few degrees warmer than other spots on the lake and had some reeds beginning to emerge. We found some larger fish to cooperate.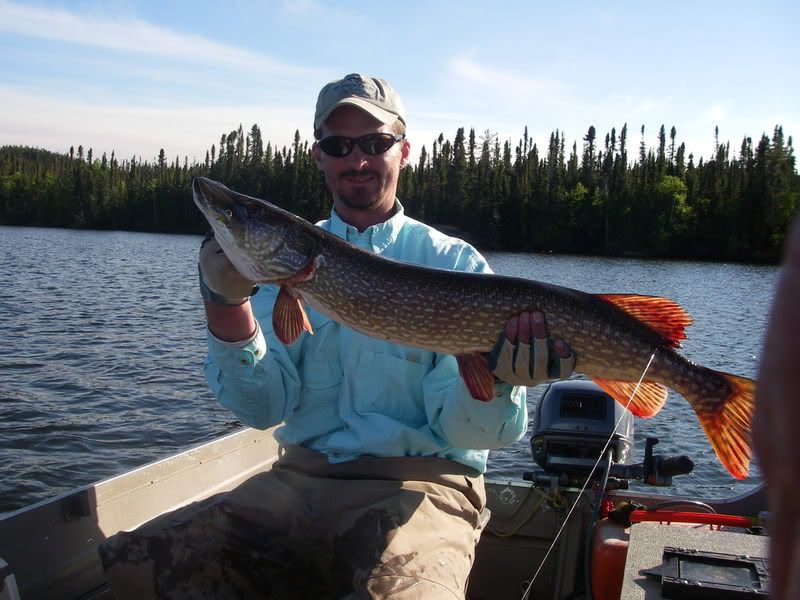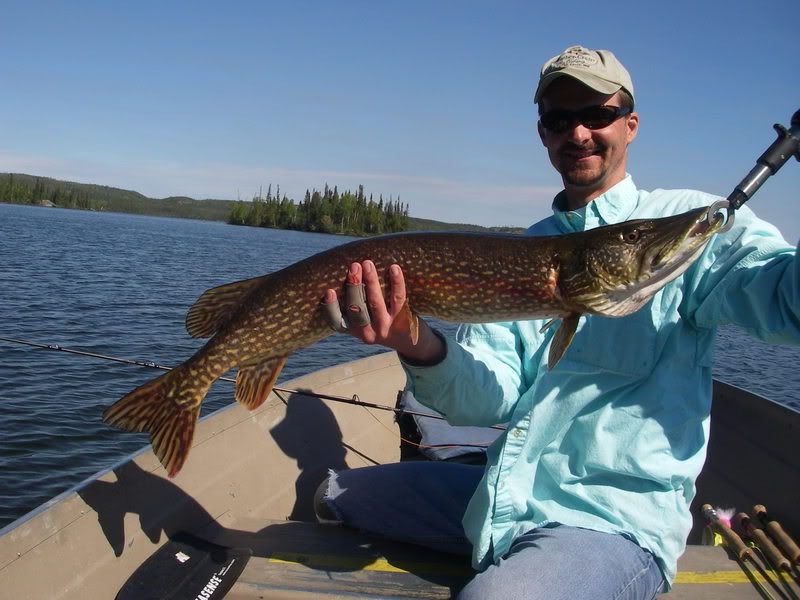 I managed to get a new personal best pike, 20.5 pounds and 38 inches long. Here she is at the boatside....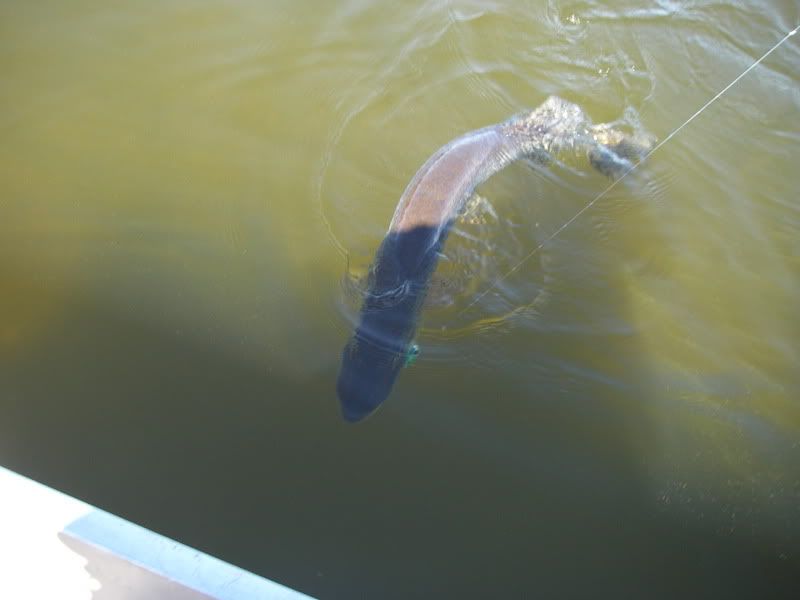 And here she is prior to release....the picture doesn't do justice to how fat this pike was, as we caught a few pike that were longer but a few pounds lighter.....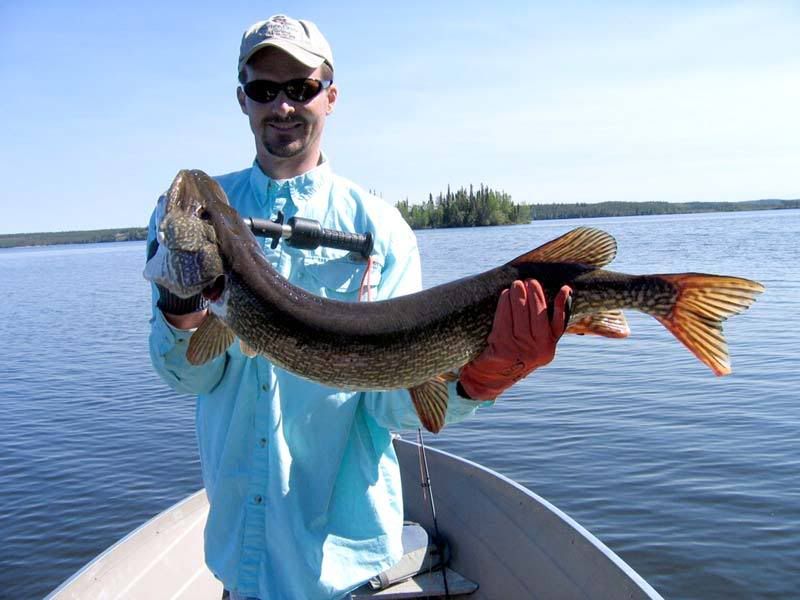 Releasing a few others....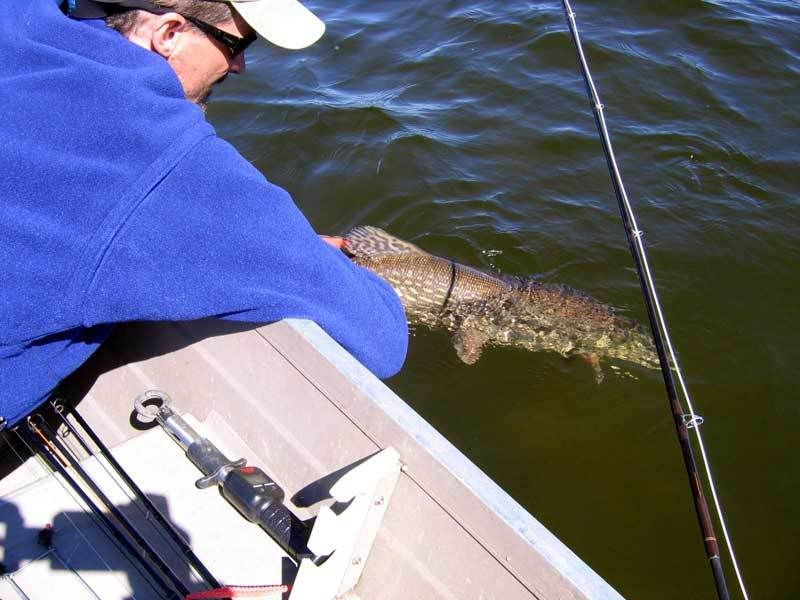 And some action the final night at the lake....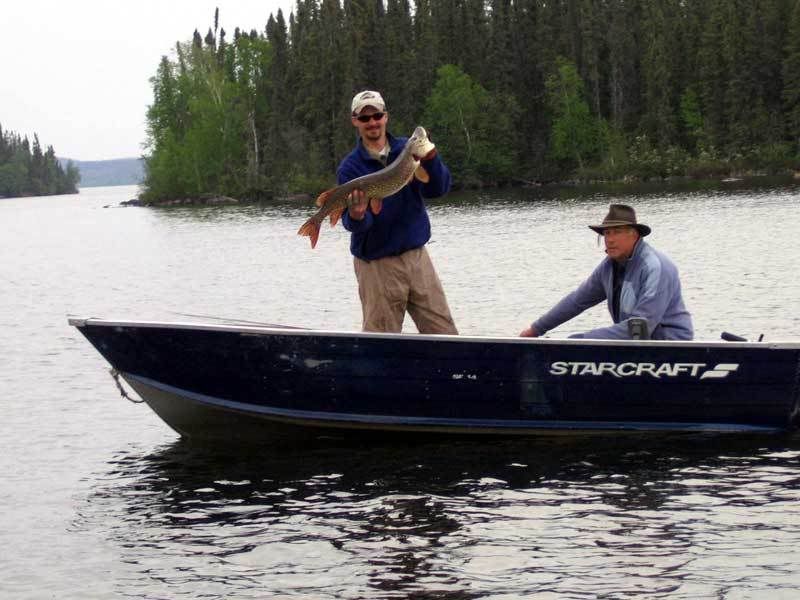 We flew back to Fort MacMurray and then drove down to Calgary the same day. The next day Sean and I flew back to Hartford. I rate this as the highest quality of freshwater fishing that I have ever experienced....a dry spell was ten minutes without a fish. I will also remember it because it was so different from anything that I had done before with flyfishing.....casting floating lines to pike in 4 feet of water during snow flurries, anchoring up off a point during a very windy day and casting to pike that were feeding like stripers in whitewater against the rocky shore, catching lake trout while using a fast twohanded saltwater retrieve.....
Two and a half days to get there, two days to get back, and I'd do it all again in a hearbeat if I had the chance.