Another great trip to Los Roques! Great, stable January weather, gourmet food prepared by chef Mimo, and a great job done by Sightcast Outfitters owner Chris and his team of guides. We saw lots of bones and caught many bonefish on the surface, using floating minnow imitations. These imitate sardinas that have been wounded by diving pelicans, and the bones key in on this bait and readily take flies on the surface.
We had some shots at tarpon, but not in the numbers we saw last year. We had some good shots at permit too! There are some areas where permit frequent, and in a few hours of looking had four decent shots at big permit--one pushing forty lbs.
We caught plenty of 2-5 lb jacks that were crashing bait along the beaches, and even on some of the flats.
Flatsfihsing rock star Pete V. fighting a bone with Gran Roque in the background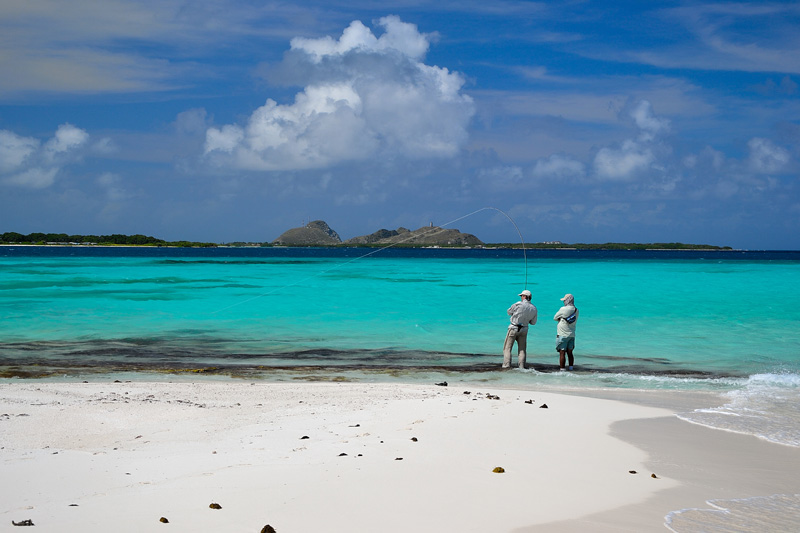 Fishing along a beach for bones, jacks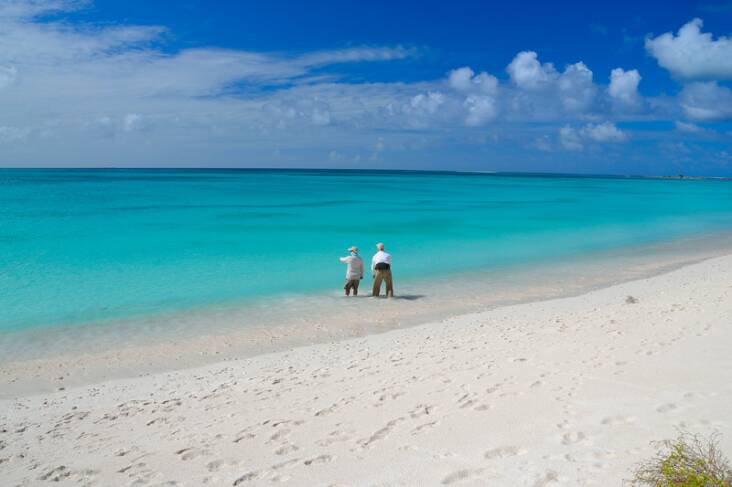 when the pelicans dive into the water, the bones come to the surface right next to them, looking for leftovers!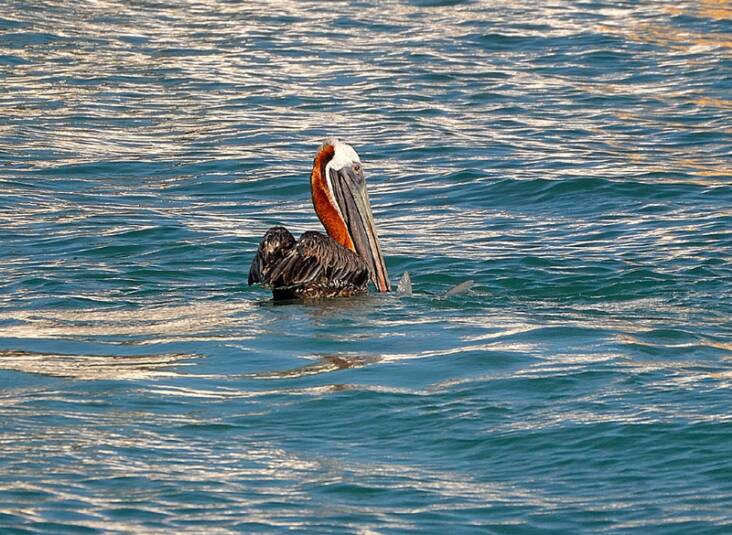 nice bone taken on top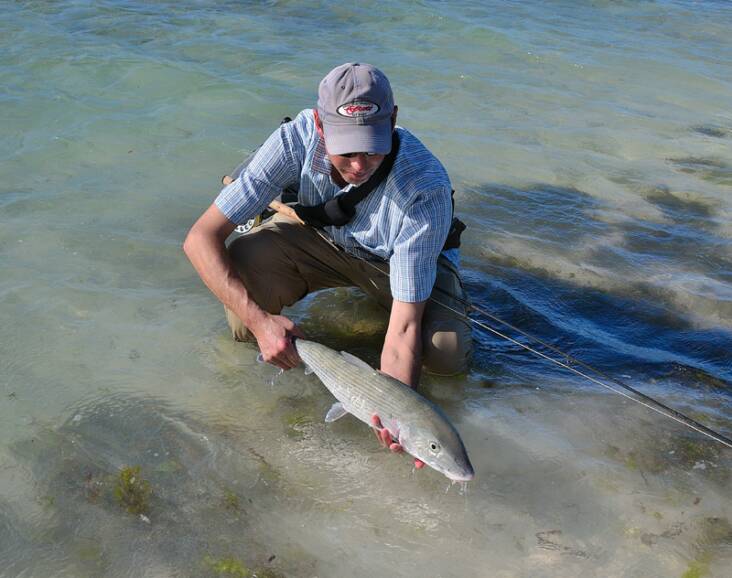 posada acuarela--our home for the week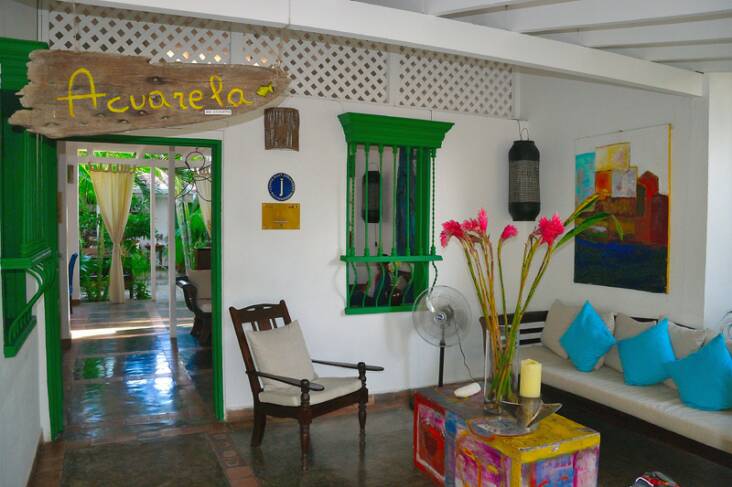 Pete about to release one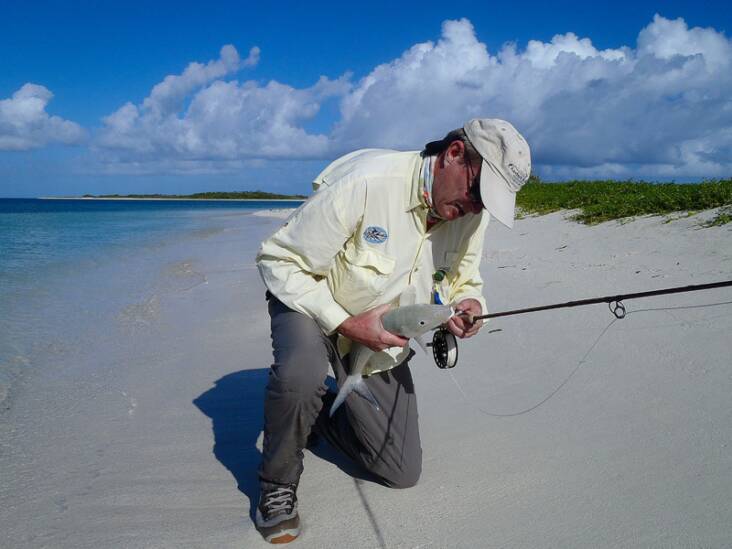 Jeff w. with a nice one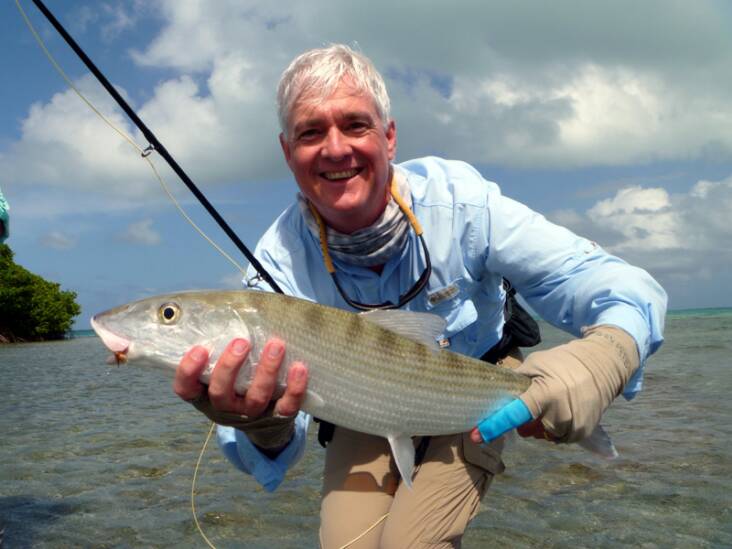 dinner time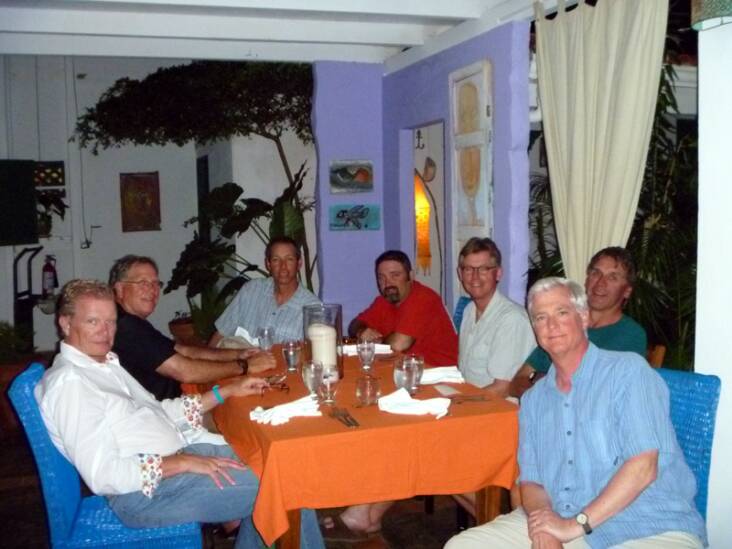 Hans ready for the take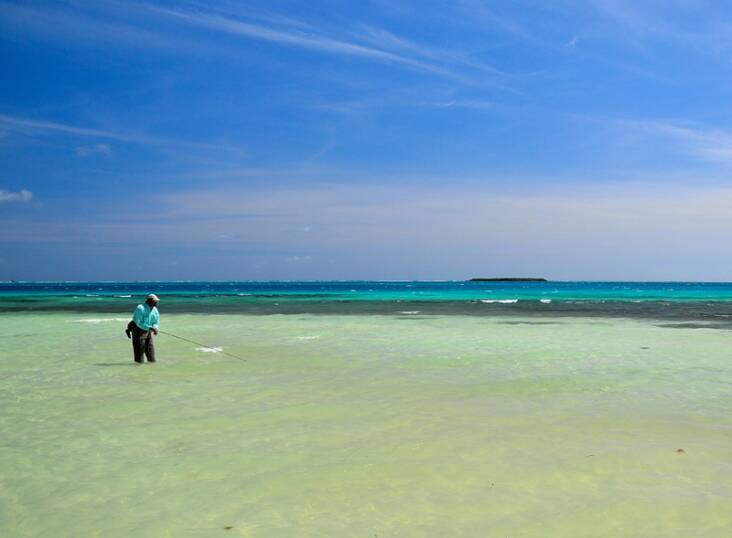 some history