Well, Mother Nature has been busy since Saturday evening....
The rain just stopped, so I hurried to take a few photos, because it's not over yet!!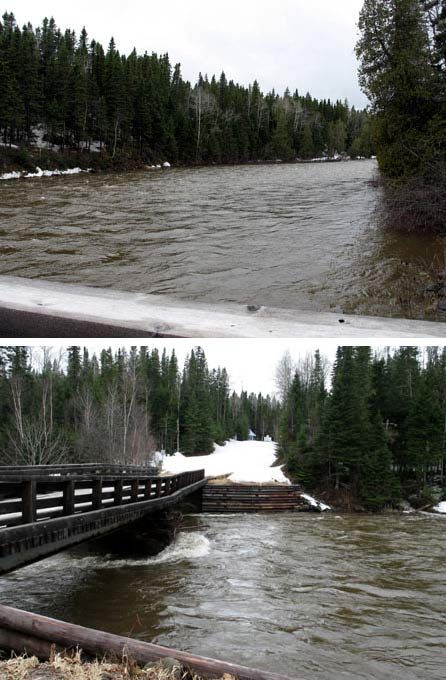 Hmmmm ?? My No 2 flies will look ridiculous in these waters!!!
Ann
( Charlie, why don't you come over for the weekend Bring your flies!!!
)