Vince
Salmon River, NY report
---
I was fortunate enough to be on the salmon river Monday and Tuesday. The run of kings was incredible. I have never seen anything like it. Constant pods of fish moving thru the run.
The water dropped into the low 60's and there were strong west winds, so maybe these factors triggered the huge runs.

The crowds were very light and we had a run to ourselves on Monday and Tuesday. Anyway, it was great fun.

Did see a few dead salmon, but not that many. The cooler temps helped aid their recovery after release.

If you know how to fight a fish, and use the right gear and tippet, all fair hooked fish can normally be landed in 2-5 minutes. All fish I released briskly swam away.

I was using a 12 1/2' 8 wt spey rod, a straight leader down to 12-15 lb test. I had a 12 wt rio outbound line. The rod was actually a bit long for what we were doing in these low flows. I caught a few fish on the swing, but most fish were caught dead-drifting nymphs, eggs or small streamers.
I prefer to catch them on the swing, but there were actually too many fish in the pools, which resembled a fish hatchery (seriously). A swung fly on a tight line would foul hook the fish more often than not. A careful dead drift would get thru the masses and minimize foul hooking. There were literally hundreds of fish packed into the pools.

those are all kings!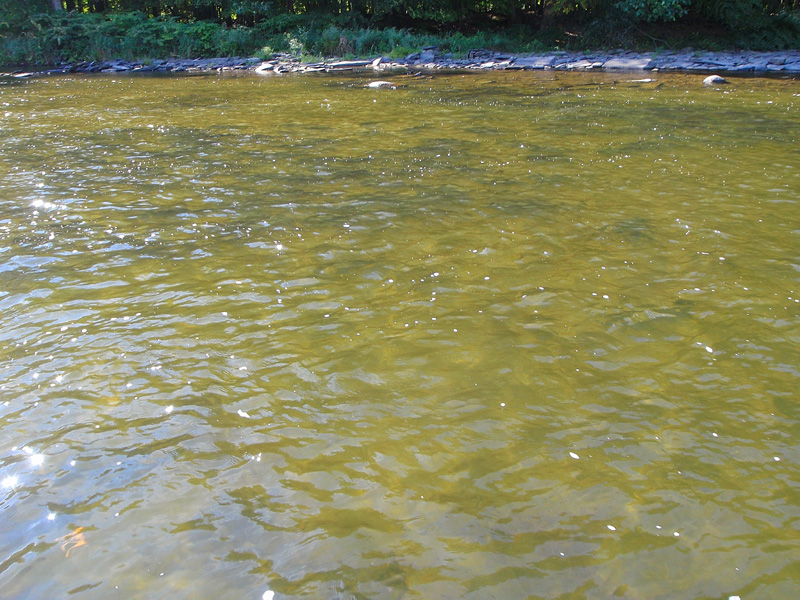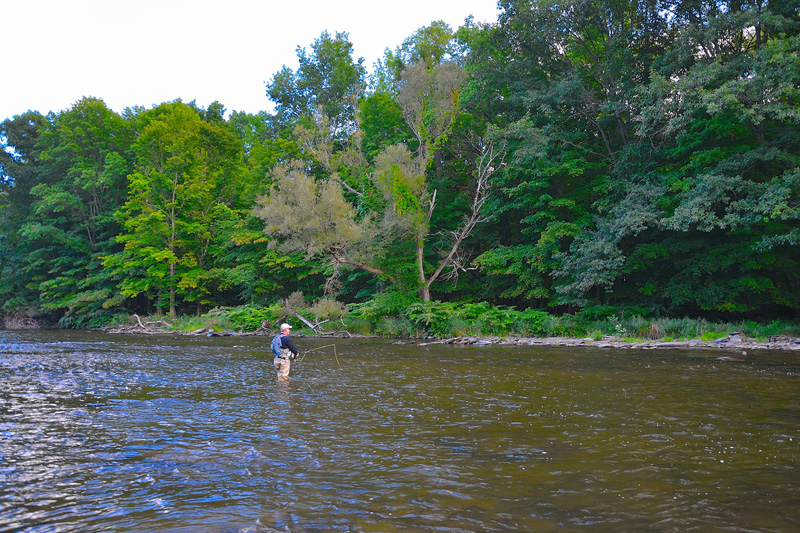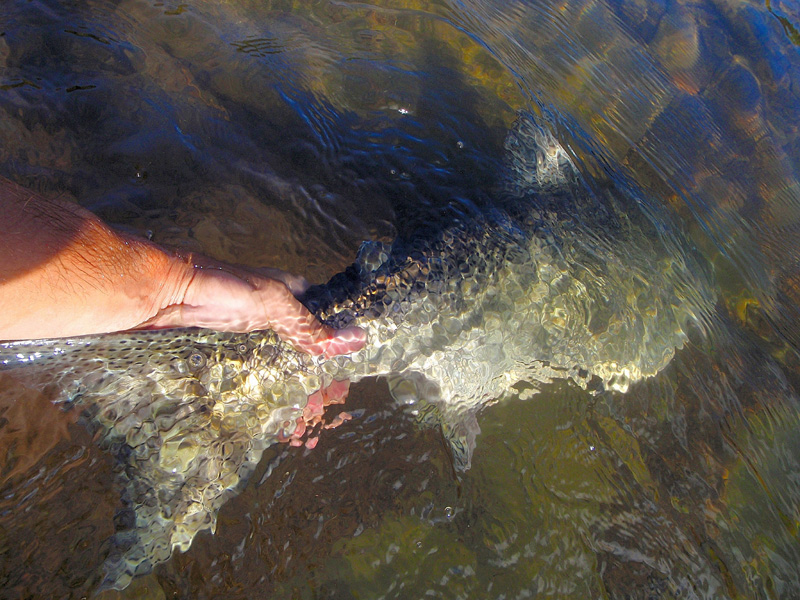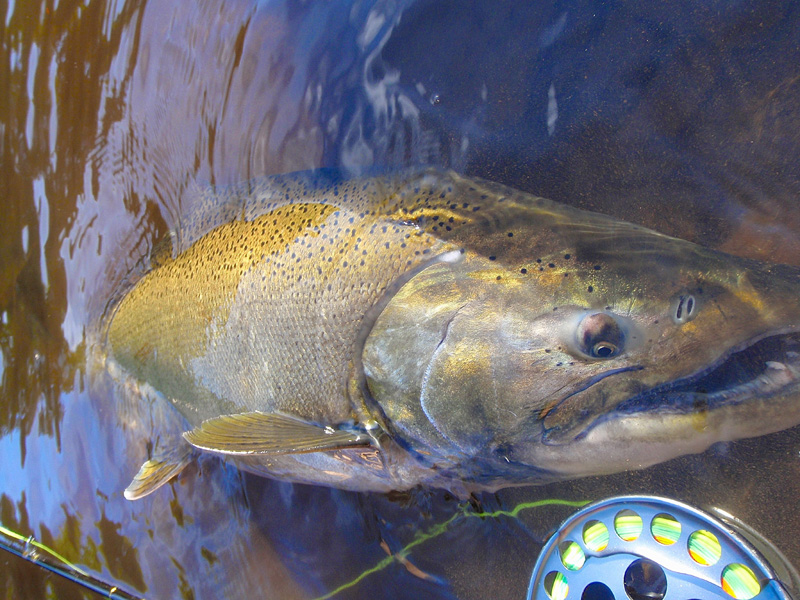 fish busting thru the rapids downstream of us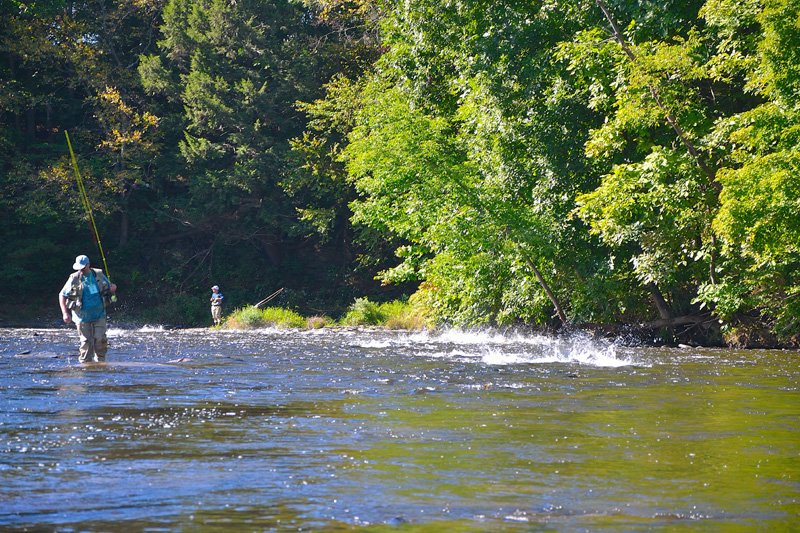 big momma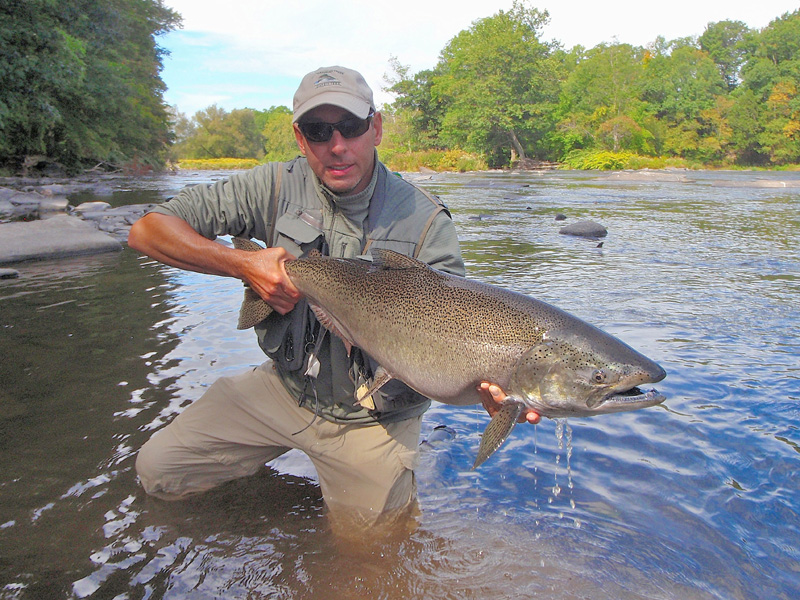 Tom with a nice one