Dble Haul
Northern Alberta pike report part 1
---
I spent five days of fishing on Colin Lake up in northern Alberta. The weather was all over the place, from snow flurries on the second day to bluebird skies and seventy degrees on the third and fourth days. The fishing, however, was entirely reliable and steady.

I traveled with my buddy Sean from Hartford to Calgary, where we spent the night with my friend Pete at his place. The next morning we drove north to Fort MacMurray, a seven hour trip with the three of us and three others who were joining the group. We spent the night in Fort MacMurray (where we had a pair of fire alarms at the hotel, but that's another story), and hit the local airport for the final leg of our journey.




The flight to the lake was just under two hours, and we landed at camp.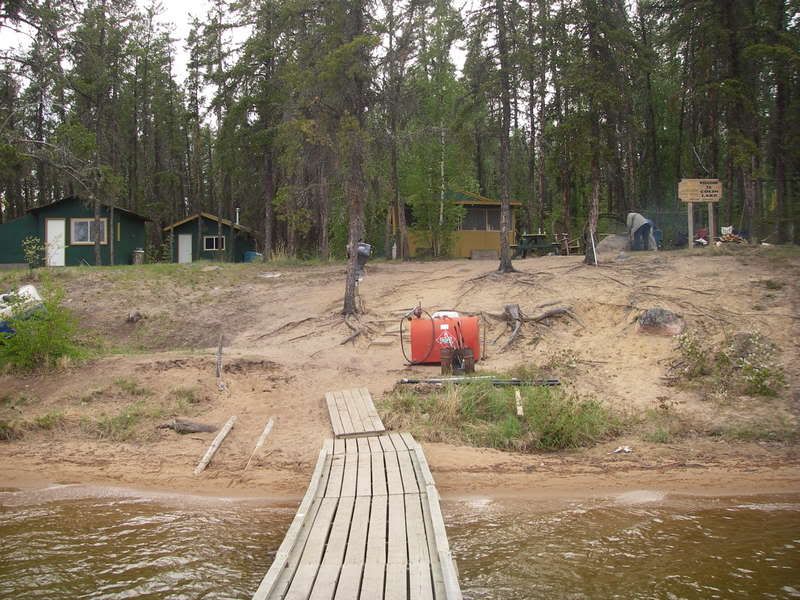 Sean and I took a side cabin (which later became known as the American Embassy) and let the four native Canadians have the main cabin.

Our cabin, complete with bear boards.....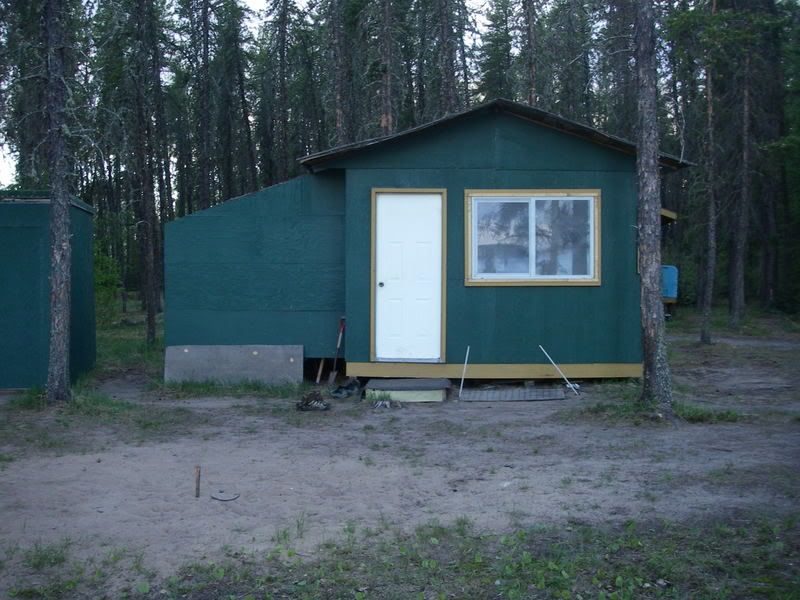 Once our gear was stowed and we had a quick bite to eat, we hit the fleet of boats for some fishing.




We were into fish immediately, and for the duration of the trip. Fish like this were a dime a dozen the entire time we were at the lake.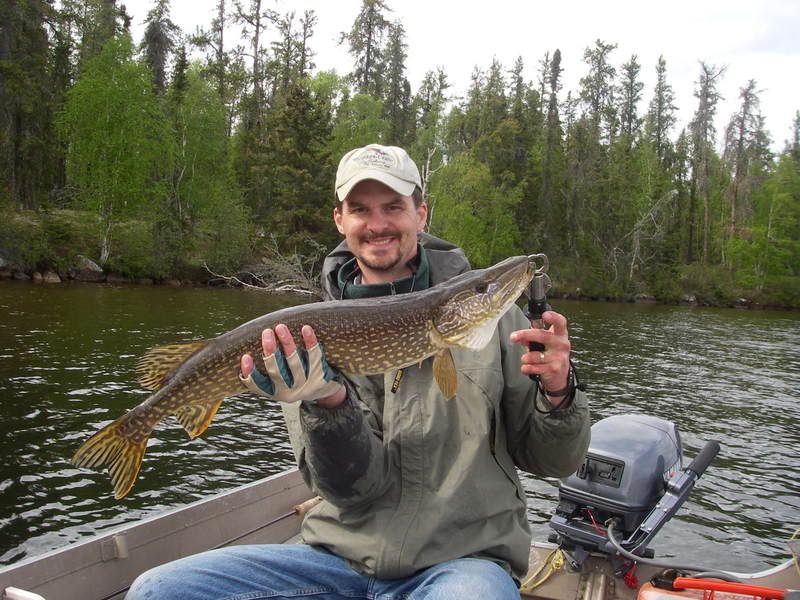 The days were long. This is a shot of the lakefront at 23:00.




With this much daylight, we took our time to have great food and drink. We were all well rested, and there was never a sense of urgency. Time seemed irrelevant. One pleasant surprise was the lake trout fishing.....we caught a few incidentally, and then one afternoon Sean and I made a concentrated effort to target them. Sinking lines, baitfish patterns, and extremely fast retrieves were often rewarded with jolting strikes from hard fighting lakers. These fish fought like champs for their size, and we were able to get a few dozen during our time there.